CETLFUNK: Newsletter Edition 1 subscribe here
German version
Wirkungen von Centre for Excellence in Teaching and Learning auf die Lehrfunktion von Hochschulen - ein europäischer Vergleich
Vorhabenbeschreibung
Verschiedenste Entwicklungen – wie der Qualitätspakt Lehre – haben in der jüngeren Vergangenheit dazu geführt, dass die Lehre zunehmend in den Fokus des Hochschulmanagements geraten ist. Von ihm wurden Kontroll- und Steuerungsinstrumente implementiert, die zu einer vergrößerten Steuerbarkeit des Lehrprozesses und einer Erhöhung der Lehrqualität beitragen sollen. Die "Centres for Excellence in Teaching and Learning", d.h. organisatorische Einheiten an den Hochschulen, die verschiedene Aspekte der Lehre bearbeiten, spielen dabei eine wichtige Rolle. Mit dem Forschungsprojekt sollen die Wirkungen dieser Zentren auf das Verständnis von Qualität in der Hochschullehre und die Steuerungsmöglichkeiten des Hochschulmanagements in der Lehre, in europäisch vergleichender Perspektive, untersucht werden.
Forschungsstrategie
Für die Untersuchung werden Fallstudien an acht Hochschulen in Deutschland, Norwegen, dem Vereinigten Königreich und den Niederlanden durchgeführt. Dabei werden Hochschulen einbezogen, an denen ein "Center for Excellence in Teaching and Learning" bzw. vergleichbare Maßnahmen eingerichtet wurden. Aus Deutschland nehmen die im Qualitätspakt Lehre geförderten Projekte der Rheinisch-Westfälischen Technischen Hochschule Aachen, der Westfälischen Wilhelms-Universität Münster und der Universität Duisburg-Essen an dem Projekt teil. Für den europäischen Vergleich werden jeweils zwei Universitäten aus den Niederlanden und dem Vereinigten Königreich sowie eine Universität aus Norwegen ausgewählt.
Die Beantwortung der Forschungsfragen wird mit Hilfe eines organisationssoziologischen Ansatzes vorgenommen, der an die Arbeiten zur organisationalen Transformation der Universität anschließt. Daneben werden professionssoziologische Ansätze und Studien zum Qualitätsbegriff in der Hochschullehre herangezogen.
Weiterhin wird das Projekt die Vernetzung der deutschen und internationalen Partnerprojekte durch Treffen, Workshops und regelmäßige Information mittels sozialer Medien unterstützen.
Bitte setzen Sie sich mit dem Projektteam in Verbindung, wenn Sie weitere Informationen erhalten möchten. Gerne halten wir Sie auch über unsere Social-Media-Kanäle auf dem Laufenden.
Dieses Projekt wird aus Mitteln des Bundesministeriums für Bildung und Forschung im Rahmen der Förderlinie Begleitforschung zum Qualitätspakt Lehre unter dem Förderkennzeichen 01PB14009 gefördert.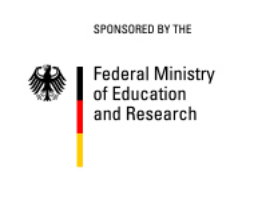 English version
The effects of Centers for Excellence in Teaching and Learning on the Teaching Function of Higher Education Institutions in Europe
The German Federal Ministry of Education and Research is currently funding the research project CETLFUNK (2014-18) at the Center for Higher Education Policy Studies (CHEPS) at the University of Twente. CETLFUNK is one of nine research projects selected to provide research supporting Germany's Quality Pact for Teaching ("Qualitätspakt Lehre"). The Quality Pact for Teaching funding scheme was established between the German Federal Ministry and the federal states to support higher education institutions in implementing instruments to improve the quality of teaching and learning. To be eligible for funding, higher education institutions had to develop a distinctive (institution-wide) approach for improving teaching and learning. A wide range of instruments have been developed within this framework including hiring additional teaching staff and creating new organisational units offering study-related counselling and mentoring for students and teachers alike.
The supporting research projects accompanying the Quality Pact for Teaching are all investigating the effects of these different instruments beyond a purely evaluative approach. One of these Quality Pact instruments funded are the Centres for Excellence in Teaching and Learning in Higher Education (CETL), which provides the research subject of the CETLFUNK project. CETLFUNK seeks to understanding the effects of the CETLs at German universities in a comparative European context.
CETLFUNK involves case studies at eight universities: the three German universities (that have all developed instruments to improve the quality of teaching and learning) will be compared with universities that have implemented similar measures in Norway, the United Kingdom and the Netherlands. In Germany CETLFUNK will examine the CETLs at RWTH Aachen, the University of Münster and the University of Duisburg-Essen. For the European comparison two additional universities will be studied in the Netherlands, two in the United Kingdom and one in Norway.
The research project uses a theoretical framework rooted in organisational-sociological approaches, specifically linking this study to the field of organisational transformation, informed by concepts drawn from the sociological field of academic professions and the concept of "quality". The project will also support networking activities between the German and international partner projects with a range of meetings, workshops and information-sharing activities via social media.
For further information on the project, please contact the project team [mailto: a.kottmann@utwente.nl or k.krug@utwente.nl]. The project team can also connect other interested parties on request with CETLFUNK's related social media.
Kontakt/Contact