CALL FOR papers IN tesconf 2021
The 10th TES Conference will review and discuss the most advanced and urgent topics for through-live engineering services, having its foundations around two key-aspects for industries, academics and society: digitalisation and sustainability.
The topics will explore functionality, performance, reliability and availability as well as cost-in-use for long-life engineering assets, such as planes, ships, land-based vehicles, power plants, heavy machinery and buildings. The research streams cut across the entire life cycle with an emphasis on understanding the through-life implications.
The overview below breaks down the areas and topics that will be covered in TESConf 2021: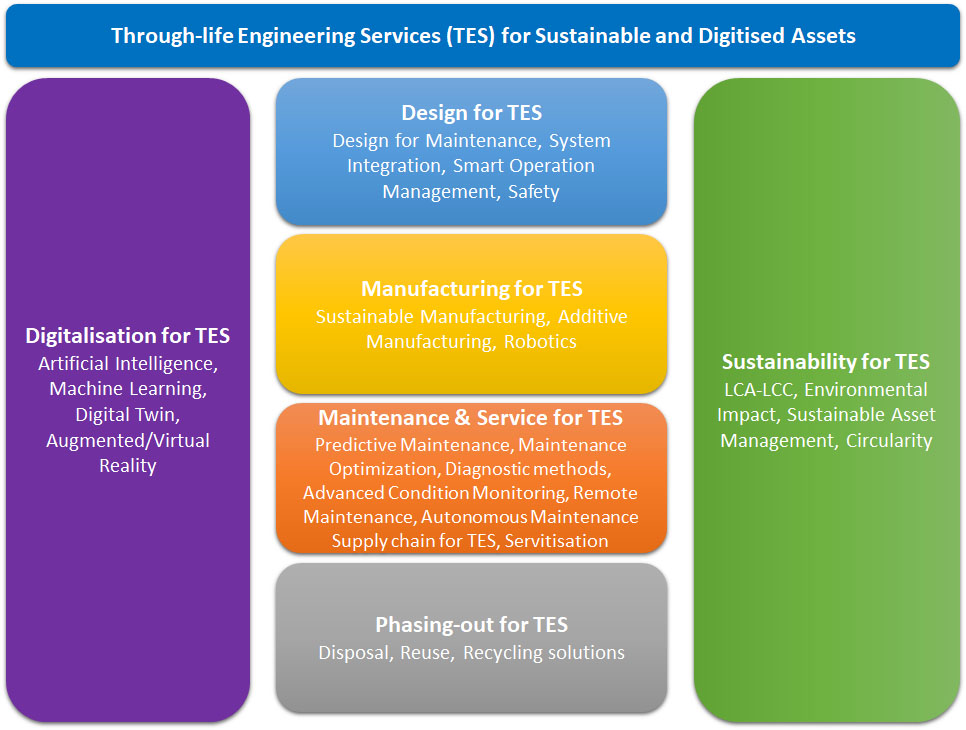 The Organising Committee invites you to submit an abstract/paper and looks forward to welcoming you to the 10th TESConf 2021!