In general, the ITC template has the same options as the general UT template. The information below gives a summary of all ITC specific features in WebHare. 
This is the layout of the ITC template: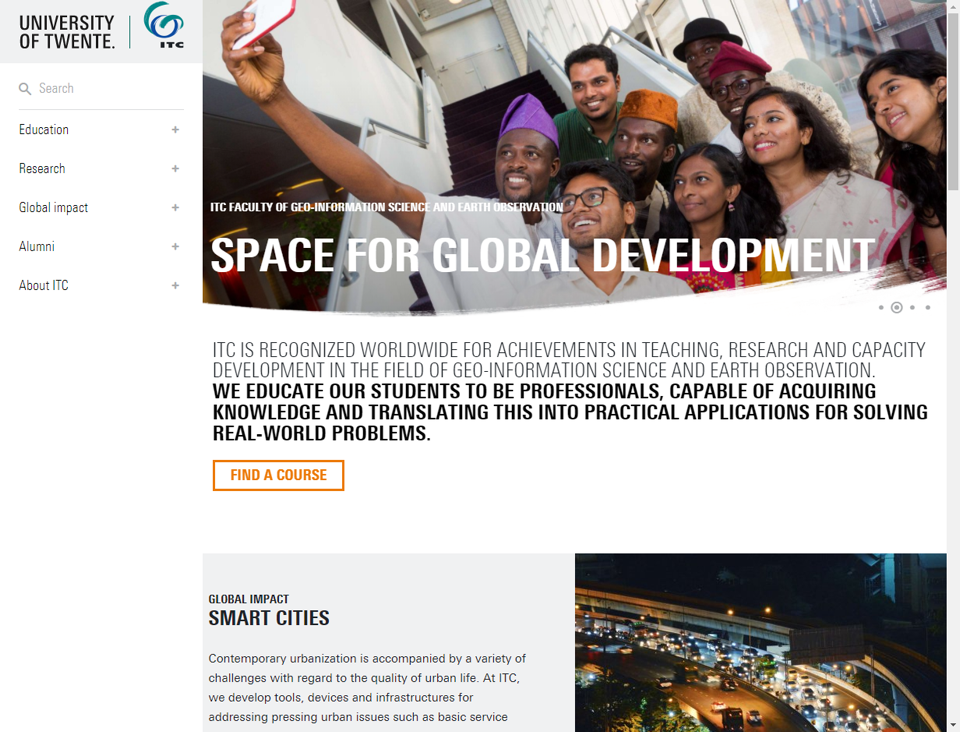 Differences in design
Menu and footer is white instead of black
Header contains a swoosh
Different colours (UT uses the full colour spectrum but ITC is limited to ITC colours for buttons etc)
Different search engine and therefore an additional field on the file properties to add some keywords
Specific inline components for ITC
These items only work in the ITC template or only made for ITC content. 
Available for everybody who used the ITC template
Who is who: insert contact information from a person in the ITC Who-is-Who
Inline components for specific pages/people
ITC snippet: loads a text from a text repository. Texts are updated through the UT Course Source System in WebHare but only used for specific marketing websites. Updates can only be done by the ITC marketing members.
ITC Course/module list: lists a block of courses that belong to a study programme (loaded from Umbraco where the study guides are stored)
ITC module: presents a short text about a module (loaded from Umbraco where the study guides are stored)
ITC Homepage news and events: element that is used once for the homepage of ITC
Other specific features and applications for ITC