Dear visitor, welcome to my personal webpage at the University of Twente.
There are more details in this site: http://www.david-fernandez-rivas.com
Thanks for your visit.
Name: David Fernandez Rivas
Assistant Professor
PhD, MSc, Nuclear Engineer.
Mesoscale Chemical Systems group
University of Twente
Building: Carre
Office: 1.339
P.O. Box 217
7500 AE Enschede
The Netherlands
BuBclean Company
BuBclean LinkedIn
BuBclean Twitter
Telef: +31 53 489 3531
Teaching and Supervision
If you are looking for an internship, project or job position don't hesitate and contact me directly d.fernandezrivas@utwente.nl_
You can also take a look in these other sites:
The courses currently taught are:
Process Intensification Principles
Past courses and other pedagogical activities
Graduate Surface Phenomena and Microfluidics, Chemical Engineering, University of Twente (2013)
Publications
A more recent list should be found in www.david-fernandez-rivas.com
Registered in METIS
Other activities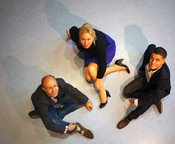 BuBclean was founded in October 2013 by Dr. Verhaagen and myself.
BuBclean wants to enhance the use of ultrasonic cleaning and provide efficient and sustainable R&D solutions or devices for cleaning surfaces in medical or high-tech applications, strengthening the innovative character of Twente within The Netherlands.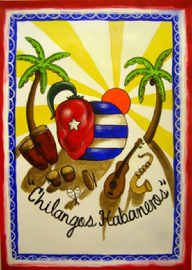 This is one of my dearest projects: a Latin American Music band that has brought together friends from all countries and made people dance regardless of their past experiences with Cuban, Mexican, Venezuelan, Colombian or Spanish music.
More videos can be seen here: Chilangos Habaneros (most videos).