Exploring the Growth of Hybrid Halide Perovskite Absorbers by PLD
Project motivation: The growth of hybrid halide perovskites by vacuum-based methods that allow growth control of complex composition is highly desirable for integrating in heterostructure solar cell devices. We explore pulsed laser deposition (PLD) as a single source physical vapor deposition (PVD) method to achieve growth control of complex halide perovskite compositions (N. Rockey et al., Chemistry of Materials, 2021). Room temperature PLD deposition has demonstrated the growth of hybrid halide perovskite (T. Soto Montero et al. 2021 IEEE 48th Photovoltaic Specialists Conference (PVSC)). Still, improvements in morphology and grain size control are needed. The latter would also improve the charge carrier lifetime and the absorber quality when implemented in a proof-of-concept solar cell.
Project goal: Achieve control and a better understanding of the halide perovskite growth by PLD on contact layers (ITO/SAMs) when growing films at different temperatures and/or when applying a metal halide buffer layer to promote the grain size growth (less grain boundaries).
Tasks of MSc student: employ PLD to study the growth of hybrid halide perovskites when implementing different growth temperatures and seed layers. Analyze the thin films using X-Ray Diffraction (XRD), Photoluminescence (PL), and Atomic Force Microscopy (AFM). Prepare proof of concept solar cell devices with RT (control) and new optimized films.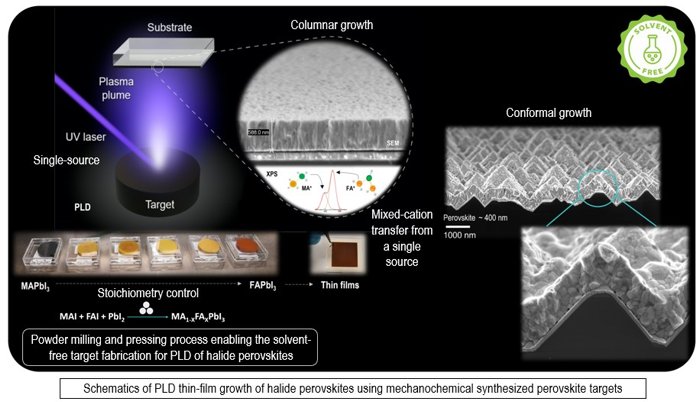 Contact:
Tatiana Soto Montero (daily supervisor), t.d.s.sotomontero@utwente.nl
Monica Morales-Masis (supervisor), CR 3237, m.moralesmasis@utwente.nl , +31534891791
https://www.utwente.nl/en/tnw/ims/research/research-morales/