Thursday 14 November 2019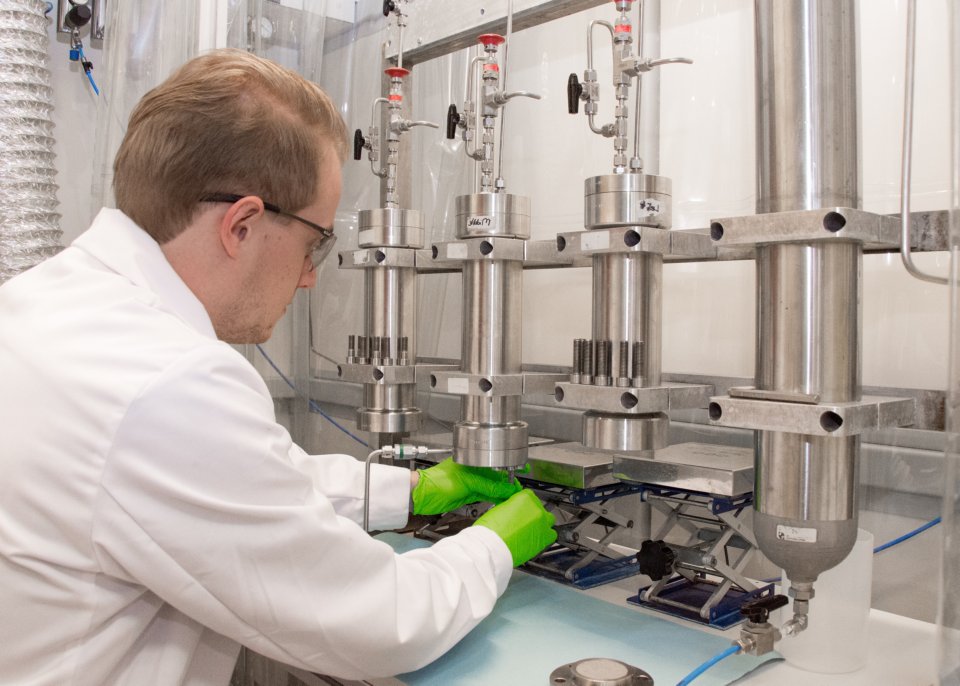 The challenging field of organic solvent nanofiltration requires often extensive testing of membranes under industrial conditions. At EMI Twente we are fully equipped to facilitate initial screening of membrane candidates all the way up to full scale module testing. This allows us, as an independent research institute, to select the best suitable membrane for your separation challenge.
We have screening capabilities for all membrane types and geometries, and our state of the art facilities include ATEX-compliant pilot plants that allow testing up to 40 bar and elevated temperatures. Typical membrane configurations that can be tested are plate and frame (up to DIN A4 cells),  spiral wound (2,5"x40" or 2,5"x20") and ceramic monoliths (2.5" 19 channel) and 1cmx25cm tubes.
We offer:
Know-how  and expertise in the field of Organic Solvent Nanofiltration
Direct links to membrane manufacturers,  with us as independent intermediary
Various solvent resistant, ATEX-compliant pilot plants, both dead-end and cross-flow
Ability to run pilot plants different operating modes; filtration, diafiltration, purification etc.
Application testing up to 2,5"x40" or 2,5"x20" module size
Characterization of membranes and complete modules
Ability of tailor (commercial) membranes upon request
For more information contact Dr. Patrick de Wit, Coordinator OSN at EMI Twente (p.dewit@emi-twente.nl)