Introduction
Do you wish to have more interaction with your students during a lecture? Do you want to know if your students understand what you're explaining? Do you want a handy & user friendly tool to start a discussion? Use Wooclap to involve your students more; both in live and distance learning.
How to use Wooclap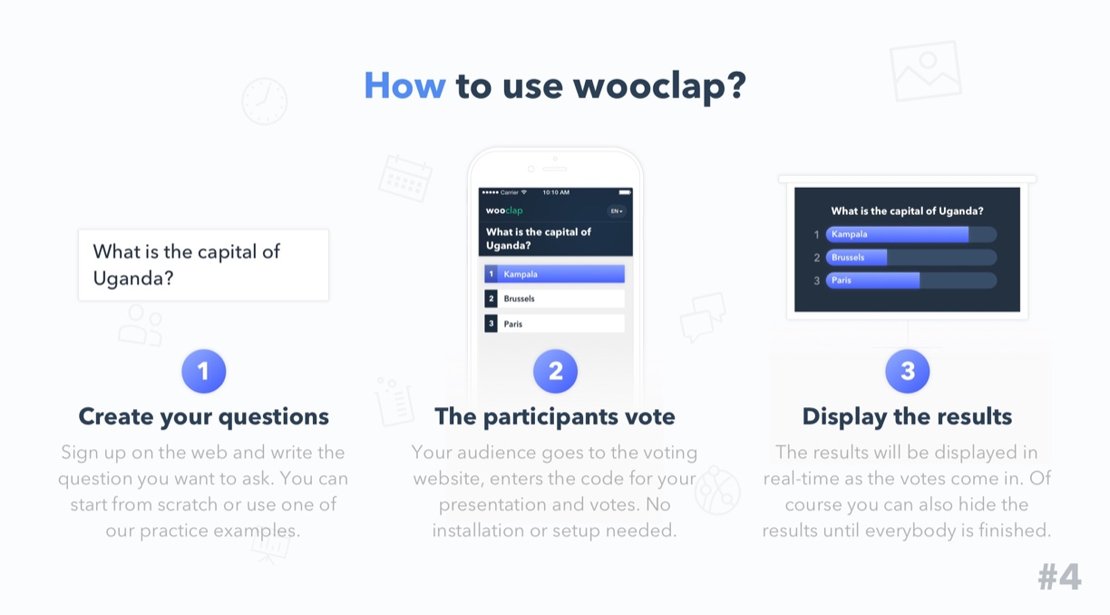 Create your questions (multiple choice questions, polls, numerical value questions, matching, word clouds, etc.)
Launch your question and invite your learners to connect to the URL displayed on the screen.
Collect real-time answers from your learners and interact with them based on the answers.
The user guide can walk you through the main features of Wooclap:
You will be able to find lots of explanatory info in the FAQ section of the website too.
And on their youtube channel you can find simple and helpful tutorials.  
These short videos on live distance learning & asynchronous distance learning explain you how to use the platform for distance learning.
Contact
This tool is actively supported by the CES ICTO department. You can get to know more about getting to work with it using their website or contacting voting@utwente.nl.