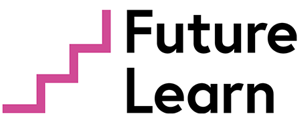 Introduction
The University of Twente has partnered with FutureLearn to deliver Massive Open Online Courses. We see online courses as a means to show our unique capabilities and expertise for a worldwide audience. Joining a course on the Futurelearn platform is very straightforward and is free of charge.
FutureLearn is based in London (UK). FutureLearn has partnerships with more than 80 leading universities, specialist education institutions and centres of research around the world to deliver free online courses to its global community of learners. More than 7 million people have taken a course on the FutureLearn platform. The platform is geared towards social learning, whereby the learner actively engages in online learning activities.
How to get started
Via the TELT team support and advice is available should you wish to deliver an online course on FutureLearn or if you want to discuss your plans and ideas. We have ample experience with designing and producing an online course for FutureLearn. So far, we have assisted and advised all previous teams that created an online course for FutureLearn.
Developing an online course is about experiencing online learning. But, more importantly, it is about your own professional development using new media and didactical principles for online learning.
What about Canvas?
FutureLearn is not a replacement of our on-campus learning management system, Canvas. FutureLearn is "open" for everyone and facilitates the delivery of 100% online courses. In contrast Canvas is used to facilitate our regular courses that also have a campus-based components (such as our labs and project work). See more information on Canvas.
Contact
For all your questions, please get in touch with us via telt@utwente.nl. More information on the online courses of our university is also available on our Education website.
In the news
[Dutch] Kennispark, sept 2018; Universiteit Twente start online cursus ondernemerschap
[Dutch] U-Today, aug 2018: Op inhoud gegroeid, nu nog in aantal
[English] UT website, may 2017: UT launches MOOC in Philosophy of Technology and Design
[Dutch] U-Today, jan 2017: Inschrijving nieuwe UT-MOOC van start
[Dutch] NOS, nov 2016: Gratis online college steeds populairder
[English] TKI Dinalog, jan 2016: UT introduces MOOC in Supply Chain Innovation
[English] UT website, jul 2014: UT launches MOOC Ultrasound