Introduction
No matter how big the benefits of digital testing are, it can be difficult to organize digital tests for large groups of students (due to the lack of devices, for example). Next to that, some exam questions are simply easier to work out op paper instead of on a computer. 
Why Print & Scan
The UT has been using Remindo for digital assessment since 2017. However, some exams require that students show their calculation steps or produce a drawing or diagram on paper. Until now, it was not possible to use Remindo for these types of exams. That's why TELT is currently piloting the Print & Scan functionality for such exams.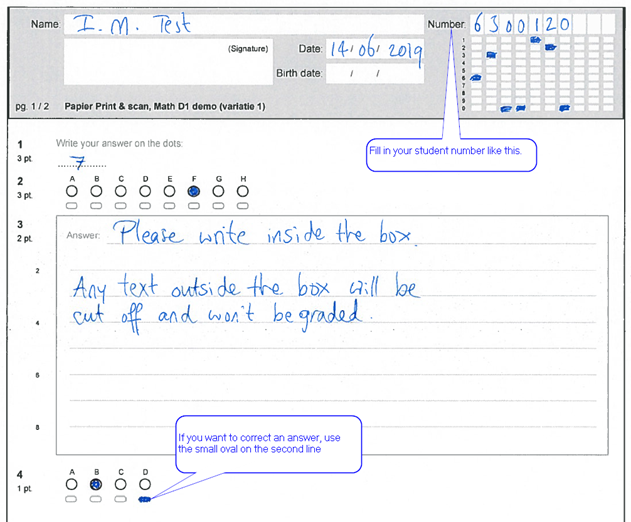 How to use
The Print & Scan functionality works as follows:
Exam questions are entered into the Remindo item bank;
A paper exam is generated and the exam can be conducted;
The completed answer sheets are scanned;
The answers can be graded inside the Remindo interface (multiple choice questions will be graded automatically).
If the evaluation is positive, this examination method is likely to be added to the regular services of the examinations office. 
Contact
If you are interested in participating in a pilot, please contact telt@utwente.nl.