The UT offers students the opportunity to use additional features for an exam. The full list of features and the normal procedure can be found on the Examinations Office website.
For remote exams, the most important of these is the right to take additional time. The list of students who are entitled to extra time is created and shared by the examinations office. Lecturers can contact them if they do not have this list.
Extra time can be granted in all exam systems (Canvas, Remindo, etc.). This page provides an overview of the best ways to do this for each assessment type.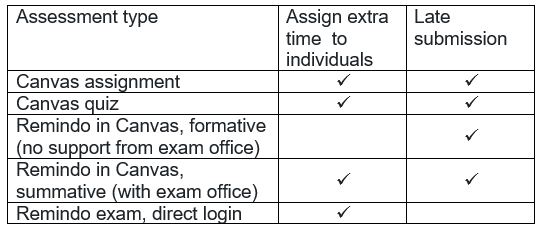 Below are descriptions of the different procedures.