An experimental environment
The eHealth House provides an experimental environment for research and education in health technology. It is currently being realized in the new TechMed Centre building and will be part of the TechMed innovation landscape. The eHealth House is embedded in the Personalized eHealth Technology strategic program.
The eHealth House focusses particularly on innovations in mobile and digital health technology. The eHealth House can also be used for activities from and for external parties such as health providers or the industry and can serve as an attractive stage to display activities and expertise of research groups and educational programs, hence promoting visibility within and outside the UT.  
Facilities and management
The eHealth House will provide a simulated living environment including a living room, functional kitchen, bedroom, bathroom, and meeting room. These rooms all border on a central control room from which the living environment can be observed directly using one-way screens or cameras. The living environment is furnished with basic inventory which can be easily adapted when desired.
The eHealth House has a basic collection of diverse experimental materials, including observation cameras, microphones, digital tools and various sensor systems to track physiology, behavior or environmental characteristics. Besides, a digital infrastructure will be developed in order to provide a secured platform to access, synchronize, and storage of data obtained from experiments.
When projects require specific systems, materials or services that are not available in the basic facilities of the Living lab, these can be arranged on project base.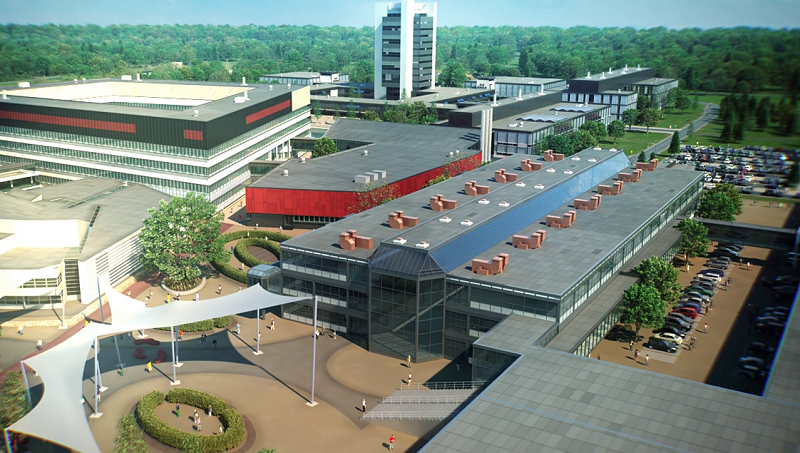 The new TechMed Centre building