Wednesday 18 - Thursday 19 September 2019
Symposium & business to business meetings
Medical Devices Meetings Twente East-Netherlands is a specialty forum with an exclusive focus on the medical devices supply chain. MDM Twente East- Netherlands will bring together engineering, fabrication, supply chain teams, contract manufacturers and service providers through pre-arranged meetings.
MDM Twente East-Netherlands is not another exhibition. It offers a unique platform to identify all the participants prior to the event, request meetings with relevant contacts and meet them face-to-face during the forum.
PROGRAM DAY 1 - KNOWLEDGE TRANSFER
Program outline: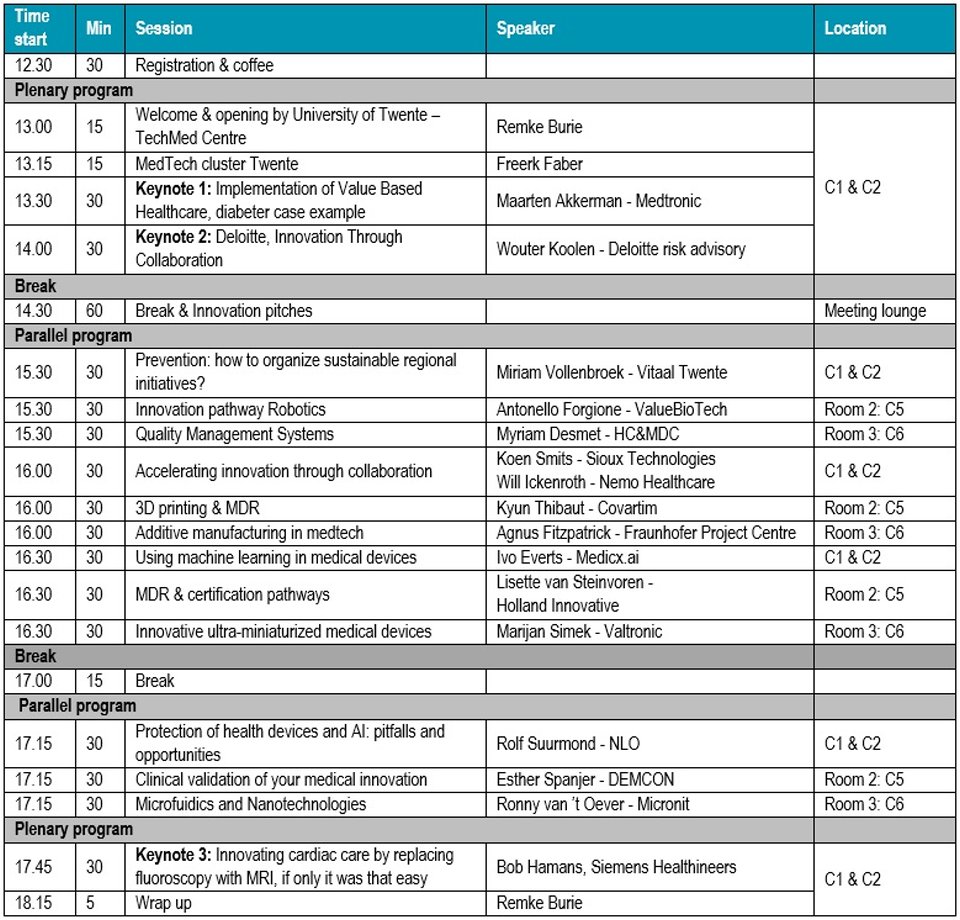 Program Details:
12.30 - 13.00: Doors open, Registration & Coffee
We welcome you for to this afternoon of sharing knowledge, sharing experiences and networking with fellow medtech companies and entrepreneurs at the campus of the University of Twente (Enschede, The Netherlands).
Exact location will follow. 
13.00 - 14.30: Plenary program - part 1
14.30 - 15.30: Break & Innovation pitches
Are you a medtech startup looking for international connections? Join the Innovation Pitches, pitch your innovations to a jury of business developers, investors and international matchmaker.
All medtech startups can apply, startups in the fields of medical robotics, medical imaging, ab-on-a-chip/microfluidics and digital health will be awarded extra points by the reviewing committee. 
Admission fee to the conference will be waived for all accepted pitching startups. 
15.30 - 17.00: Interactive Parallel Sessions - part 1
Line-up track 1:
Prevention: how to organize sustainable regional initiatives?
MIRIAM VOLLENBROEK
PROF. DR.
Chair of Vitaal Twente
Bio: Prof. Miriam Vollenbroek-Hutten is human movement scientist. She is head of research and innovation at ZiekenhuisGroep Twente, professor at the University of Twente on the chair Technology Supported Coaching and Training and chairman of the EIP on AHA reference site Vitaal Twente. Her work focuses on the development, evaluation and implementation of ICT supported services for diagnostics and treatment for older adults and people experiencing problems with the postural and movement system.  
This session will be about: The huge gap between the research & development and actual implementation of ICT supported health services in daily care practice. This gap is due to various topics like unawareness, insufficient knowledge, lack of time, difficult to choose, organizational issues, financing etc. These issues can only be solved by a multistakeholder regional approach.
More information about Vitaal Twente.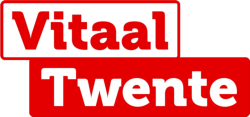 Accelerating innovation through collaboration
Koen Smits
Sr. Account Manager at Sioux Embedded Systems B.V.
Bio: After his Master's graduation in 1993, Koen gained experience as a technical software engineer, project leader and group leader in the semiconductors and medical R&D domain. In 2006 Koen joined Sioux as the Account and Sales Manager for the development of complete medical devices and medical related software and/or electronics applications.
This session will be about: Bringing innovations successful to the market. This is not evident. Start-ups often do not have bandwidth or the right competencies to do all by themselves. However, good cooperation can ensure that an innovation will appear on the market within a reasonable time. Koen Smits (Sioux) will give a presentation about how a successful collaboration has led to a new innovative product.
More information about Sioux.
Will Ickenroth
VP Business Development, Marketing & Sales at Nemo Healthcare
Worked 9 years for Océ Technologies and >15 years in Medtech Industry with Philips Healthcare. Has built up experience in Research & Development, Marketing, Sales, Business Management and General Management in areas of capital equipment and medical devices.
More information about Nemo Healthcare.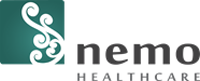 Using machine learning in medical devices
Data driver at Medicx.ai
Bio: Ivo Everts holds a PhD in AI and has been working since as a consulting data scientist at GoDataDriven, where he founded the label MedicX.ai, together with Kicky van Leeuwen. The mission of MedicX.ai is to accelerate innovation in healthcare by evangelizing AI for medical technology. This has resulted in several collaborations with e.g. Siemens, OLVG & Catharina & UMCG hospitals, as well as several startups in the medtech space.
This talk will cover: several scenario's in which machine learning techniques have been implemented in healthcare and other industries. Moving forward, I will discuss how machine learning can, should and will play an increasingly important role for medical devices.
More information about Medicx.ai.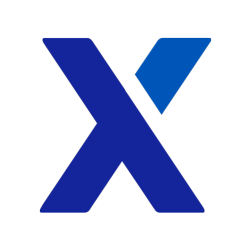 LINE-UP TRACK 2:
Innovation Pathway in Medical Robotics
Antonello Forgione
MD PHD MBA FACS
CEO & Founder ValueBioTech
Bio: Antonello Forgione is a surgeon working at Niguarda Cà Granda Hospital in Milan, specialized in diseases of the digestive tract operated mainly by minimal invasive and endoscopic approaches also robot assisted. He is also the Scientific Director of the AIMS Academy , a unique international center in Italy dedicated to hands-on training in minimally invasive surgery. Being one of the first surgeons in the world to perform "NoScar" surgery, he invented and patented a robotic system - MILANO Robot - in order to offer this type of innovative approaches for a wide range of surgical procedures and to numerous patients. Dr Forgione is regular and honorary member of several international surgical societies, holds a PhD and MBA and currently is selected member of the Research Committee of the EAES- European Association of Endoscopic Surgery.
This session will be about: the route of innovation for a robot particularly for minimal invasive surgery via single incision and/or natural orifice surgery. The robot is light, transportable, easy to mount and store, it comes with single use disposable arms, built in technology for cleansing the lens, automatic tools exchange. 
More information about ValueBioTech.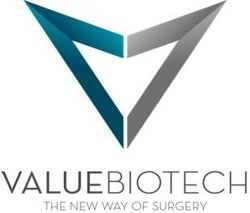 3D printing & MDR
KYUN THIBAUT
Founder & Managing director Covartim
Bio: As a hands-on trilingual Mechanical Engineer with a passion for Life Sciences and Medical Devices, Kyun Thibaut has had the opportunity to work in various companies belonging to the most high-tech industries in the world. His career has brought him to various positions such as R&D Engineer, Systems Engineer, Project Manager, Product Development Manager, Program Manager. In 2016, driven by his passion for MedTech, he let go to his entrepreneurial spirit and launched COVARTIM, a Belgian engineering company 100% focused on Medical Devices.
This session: will highlight the upcoming changes induced by the MDR on 3D-printed and custom-made devices. The global approach to bring this kind of product on the market will be presented with practical cases.
More information about Covartim. 

MDR & Certification Pathways
Lisette van Steinvoren
Sr Project Manager MedTech at Holland Innovative
Lisette is a dedicated project manager with several years of experience in –medical- product development within both multinationals & SME's. She is passionate about leading technical teams to create relevant, high quality products that meet both the regulatory and customer requirements. Lisette has a back ground in Applied Physics & Innovation Management from the University of Utrecht. She is Six Sigma Black Belt and IPMA-C certified. 
At Holland Innovative, she focusses on the development & market introduction of tangible technical Medical products that matter.
This session is about the importance of the MDR from the patient perspective, gives a brief overview of the main changes from MDD to MDR and gives insights in how to manage the transition project within your organisation.
More information about Holland Innovative.

LINE-UP TRACK 3:
Quality Management Systems
Myriam Desmet
Director of Health Care & Medical Devices Consulting
Bio: In addition to an experience as nurse (intensive care and operating theatre suite), Mrs. Desmet acquired a scientific experience (Health Economic and Policy and Health Systems Departments of the Free University of Brussels), before moving towards the medical devices industry, while starting with the Belgian Federation of manufacturers and distributors of medical devices (UNAMEC). She then joined Kyphon and Vexim and also created her own company of consultance (HCMDC). Since now more than 25 years, she approached the health cares under various aspects, from the hospital practice to the recording of implants in Asia while passing in particular by the lobbying near competent authorities and the coordination of clinical studies, without forgetting the files of refunding, the publications, the audits or the co-operation. Specialties: Regulatory affairs, Quality Assurance, Clinical affairs, Medical affairs, Reimbursement, Business development, General Management, Strategy, Health Economic 
This session is about: QA, RA, CA, BDM and global start-up strategy.
Additive manufacturing in medtech
Angus Fitzpatrick
Project manager – Additive Manufacturing at the Fraunhofer Project Centre at the University of Twente
Bio: Angus is new to the Netherlands and to his role as project manager at the Fraunhofer Project Center (FPC). Based at the University of Twente, FPC has been born of a collaboration between Fraunhofer Institute for Production Technologies (IPT), University of Twente, and Saxion. The goal of FPC is to support industry in application-oriented system solutions covering from product development, production processes and maintenance to digital design and factories. Angus Joined FPC to grow the additive manufacturing division, with a focus on medical applications and patient specific solutions.
This session is about: 3D printing in medical applications, from research to start-up and back. Some of the struggles of changing the status quo.
More information about the Fraunhofer Project Center. 

Innovative ultra-miniaturized medical devices
Marijan Simek
Sales manager, Valtronic
About Valtronic: The challenge of integrating an increasing number of functionalities into always thinner and smaller implants requires the combination of several integration and packaging technologies. Standard processes frequently will not satisfy the need for the highest density packaging. Innovative miniaturization processes are paramount when it comes to developing head implants, pediatric applications or aiming at reducing traumatic surgeries. 
The session will include: The challenge of integrating an increasing number of functionalities into always thinner and smaller implants requires the combination of several integration and packaging technologies. Standard processes frequently will not satisfy the need for the highest density packaging. We will present some of our custom integration processes developed amongst others for active implantable medical devices.
More information about Valtronic.  

17.00 - 17.15: Short break
After a short break with some refreshments, we continue the program.
17.15 - 17.45: Interactive Parallel Sessions - part 2
Please choose from these three interactive sessions:
Protection of health devices and AI: Pitfalls and opportunities
European & Dutch Patent Attorney at NLO
Bio: Rolf Suurmond is a Dutch and European patent attorney specializing in medical technology, software, and signal and data processing, all in the widest sense of the words. Technology and patents are his passion. Before becoming a patent attorney he worked for Philips Healthcare X-Ray Predevelopment, doing research of advanced medical image processing systems for use during catheterisations. His experience and background in mathematics and the health devices industry mean he can add value in a wide range of areas. Rolf obtained his Master's degree and Professional Doctorate in Engineering of Mathematics for Industry from Eindhoven University of Technology. He obtained a diploma on Patent Litigation in Europe from the CEIPI institute at the University of Strasbourg.
About this session: Intellectual property  is an important tool for safeguarding business interests and increasing the value of your venture. In this presentation we highlight strategic aspects when it comes to patent protection of healthcare systems. Special attention is given to patenting artificial intelligence, software, and cloud-based healthcare solutions.
More information about NLO.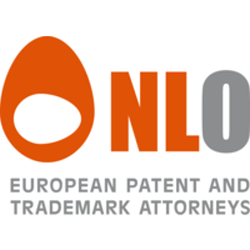 Microfluidisc and nanotechnologies
Ronny van 't Oever
CEO Micronit Microtechnologies & President of MinacNed
Bio: In 1999,Ronny van 't Oeverco-founded Micronit Microfluidics, currently known as Micronit Microtechnologies. Since December 2011, he serves as Micronit's Chief Executive Officer. Prior to starting Micronit, he worked for one year at Abbott Diagnostics Division in California. Furthermore, he is President of MinacNed, a national cluster aiming to strengthen the Dutch economic activities based on micro- and nanotechnologies. He was rewarded as Dutch Engineer of the year 2007. Mr. van 't Oever graduated with a master's degree in Physics from the University of Twente in Enschede.
This session will cover: An insight in expected future developments in microfluidics and the expanding use of micro- and nanotechnologies in health care devices.
More informatioon about Microunit.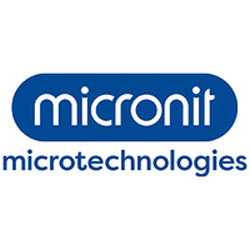 Clinical validation of your medical innovation
Esther Spanjer-ter Braack
Dr.
Clinical research specialist at DEMCON
Bio: Esther Spanjer-ter Braack obtained her master degree in Technical Medicine (Medical Sensing & Stimulation). After that, Esther started her PhD project at the department of Clinical Neurophysiology of the University of Twente. Her research focused on combining transcranial magnetic stimulation and electroencephalography in healthy subjects and epilepsy patients. Since 2016 she works as a Clinical Research Specialist at DEMCON advanced mechatronics, where she coordinates and performs clinical validation studies and clinical evaluations for the medical devices that are developed at the company.
This session will include:
Medical claim
What are the different types of clinical evidence?
Applying for a clinical trial: medical research ethics committee.
Investigational medical device dossier.
Performing a clinical trial: sponsor perspective.
More information aboute DEMCON. 
17.45 - 18.30: Plenary program - part 2
Enterprise Services & Solutions Manager at Siemens Healthineers
Keynote: Innovating cardiac care by replacing fluoroscopy with MRI, if only it was that easy.
Bio: Bob Hamans studied Biomedical Engineering at Eindhoven University of Technology and Maastricht University. After obtaining his master's degree on mouse cardiac MRI he obtained a doctoral degree with Radboud University Nijmegen on the study of MR techniques to evaluate human brain tumors. Subsequently Bob trained to become a Medical Physics Expert at Jeroen Bosch Hospital, Den Bosch. In 2016 Bob joined Siemens Healthineers Netherlands to work on healthcare innovation. Some of the projects Bob was involved in include the 'Applied Data Analytics in Medicine' (ADAM) of UMC Utrecht, installation and regulatory testing (FDA, CE) of the first Siemens Healthineers digital PET the BIOGRAPH Vision at University Medical Centre Groningen, setting up and piloting an integrated hybrid OR training program at Zorg Groep Twente and many other projects. Currently Bob is responsible for setting up the world-wide first fully clinical MRI ablation center at HagaHospital, Den Haag.
About this keynote: The simplest change to potentially improve a clinical process, here 'just' changing the imaging modality, might have great implications. This is the story of the challenges of introducing MRI in interventional cardiology. It illustrates innovation is not only a technological effort but also requires a much broader multidisciplinary approach.

 Wrap up
The chairman will wrap up the day before you all vist The TechMed Centre for the Walking Dinner. 
18.30 - 20.00 Shared dinner at the TechMed Centre
The shared dinner will take place in the beautiful atrium of the new building: The TechMed Centre (8 minutes walk from U-park Hotel). Hosted by the TechMed Centre from the University of Twente.
The shared dinner is sponsored by the Province of Overijssel.

DETAILED PROGRAM DAY 2 - Business to business meeting
Come join the B2B sessions and experience a highly efficient day of meeting fellow medtech companies/entrepreneurs of your choosing. Sign up as contractor (you wish to meet suppliers and industrial partners) or supplier (you wish to sell your expertise, products or services ), check the participants list and invite who you want to meet beforehand, we arrange the meeting locations and an efficient scheduling. We expect: 
150 companies
2500 btob meetings
10 countries represented
Organization
This event will be mainly organized by our partner World Trade Center - Hengelo. The role of the TechMed Centre is to co-determine the content such as the speakers and subjects.

Stay tuned
Do you want to be informed of our upcoming medtech events?