Thursday 18 April 2019 16:00 - 20:00
Medical devices: Controlled from design to production.
THE WORKSHOP & COURSE AIM
In order to market medical products, many requirements must be met. Within the European Union, these requirements are imposed by Medical Device Regulation (MDR), successor of the Medical Device Directive (MDD). Two of the most important requirements are the compilation of the technical documentation and the establishment and implementation of a quality management system, in order to keep series production in conformity with the regulations, and to follow up device changes in a controlled manner. This course will explore these requirements and will give a good high-level understanding of all aspects involved in technical documentation and changes in the production phase of a medical device.
detailed overview
| | |
| --- | --- |
| 16.00 – 16.15 | Registration & Coffee |
| 16.15 – 16.30 | Introduction to this session |
| 16.30 – 17.00 | Medical Device Regulation (Recap) |
| 17.00 – 17.30 | Technical Documentation & Technical Documentation on Post-Market Surveillance |
| 17.30 – 18.15 | Design change management |
| 18.15 – 18.45 | Food |
| 18.45 – 19.15 | Workshop - Design change management |
| 19.15 – 19.45 | Workshop - Answers & discussions |
| 19.45 – 20.00 | Questions, networking and drinks |
FOR WHOM
This workshop is relevant for everyone who is working on a medical device (prototype/product), such as engineers, project managers and quality managers.
WHERE & WHEN 
18 April 2019
16:00-20:00
Carré 3.022, Auditorium ECTM
University of Twente, Drienerlolaan 5, Enschede
SPEAKER 
REGISTRATION
We welcome a maximum number of 50 participants. Participation is free of charge. We will count on your participation for creating working groups and catering. If you cannot attend the event for which you have already registered, we kindly ask that you let us know. Simply e-mail techmed-events@utwente.nl.
ORGANIZATION: TECHMED WORKSHOP SERIES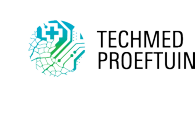 This workshop is part of the TechMed Workshop Series 'Remove the Barriers to Market Readiness'. This one-year-course of workshops covers the most important, but also most challenging, topics required for the development and production of a safe, reliable and useful medical device. The workshops are organized for (future) entrepreneurs in the medical device industry, take place every 2 months on an afternoon and focus on one specific topic every session. It is possible to attend the complete course, but also separate workshops.
The TechMed Workhsop Series is part of the TechMed Proeftuin. By sharing their knowledge and expertise in the workshops series the TechMed Proeftuin partners aim to bring medical innovations 1 TRL level further and closer to a successful market introduction. The TechMed Proeftuin receives funding from the European Regional Development Fund (ERDF) of the European Union; the Workshop Series can therefore be offered free of charge.