Thursday 3 October 2019 15:00 - 18:30
The event
Light is being used in many of the medical systems we daily rely on. During this workshop an overview is given on what photonics, as the technology of using light, does and can do for current and future applications in health. If you are an SME or large industrial organization, this workshop gives you insight in the possibilities of photonics as well as guidelines on how and where to start. 
This workshop is being held within the framework of the Photonics Applications week (from 30 September – 4 October).
detailed overview
| | |
| --- | --- |
| 15.00 - 15.30 | Registration with coffee & tea  |
| 15.30 - 15.45 | Welcome by TechMed Centre |
| 15.45 - 16.10 | Philips Healthcare - Photonics in the operating room |
| 16.10 - 16.35 | Demcon/Focal - Optics and Photonics in medical applications |
| 16.35 - 17.00 | Qurin Diagnostics - Using photonics to diagnose cancer |
| 17.00 - 17.25 | LioniX International - Easy access to Photonics |
| 17.25 - 18.30 | Drinks and food |
where & when
Unknown date
Free entrance, including drinks
The Gallery, Reactor-room
Hengelosestraat 500, Enschede; route


registration
Please note that registration for this event is not obligation-free. The number of participants for this event is limited (100 persons max), and your registration may result in other attendees missing out if the maximum capacity is reached. We will count on your participation for reserving a seat as wel as the catering (dinner and drinks). If you cannot attend the event for which you have already registered, we kindly ask that you let us know.
Organization
LioniX
LioniX International is a leading global provider of customized microsystem solutions in scalable production volumes.We provide customized solutions for OEM's and System Integrators, from design to fully assembled modules, by vertical integration and in scalable production volumes. We maintain our technology leadership secured by a strong IP position. LioniX International core competences are in Photonic Integrated Circuits (PIC), customized MEMS, and opto-fluidics. 

 More information about LioniX.
Health Valley
Health Valley Netherlands is the biggest Life Sciences & Health innovation network in the Netherlands. The network unites companies, care organisations, knowledge institutes and authorities, and enables them to grow stronger together. Whether we're providing developers with care needs and requirements or delivering innovations to the patient: we bring technology to the care sector, together. Real innovative power develops where the needs of the care sector are integrated into relevant knowledge and expertise, resulting in technological innovations, new medicines or devices, and other methods of working. Through a combination of innovative, market and entrepreneurial strength, our partners give an unmistakable boost to the care sector and also encourage economic growth.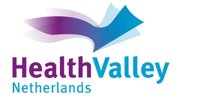 More information about Health Valley.
University of Twente - TechMed Centre
The Technical Medical (TechMed) Centre is a leading Innovation Hub impacting healthcare by excellent Research, Innovation and Educational programs. It is equipped with state-of-the-art infrastructure, ranging from research labs, preclinical testbeds and simulated hospital environments. In our mission to impact society, we stimulate entrepreneurship and enable (new) companies to grow within our regional Novel-T ecosystem, and collaborate with industry, hospitals, governments and insurance agencies on the development of new solutions for healthcare.

  More information about The TechMed Centre.