Tuesday 15 October 2019 13:30 - 15:30
The Meetup
Current challenges in orthopedic surgery and the role of biomechanics
Knee replacement surgery is a successful intervention that is performed by orthopedic surgeons to relieve the pain and restore the normal function of the knee joint. Despite its high success rate in the clinical setting, there are several intraoperative surgical or patient-dependent factors which can affect the postoperative outcome, and subsequently, lead to implant failure and poor patient satisfaction. Thereon, subject-specific biomechanical models can be used to assist surgeons in developing preoperative plans to optimize surgical outcomes.  
Detailed overview
| | |
| --- | --- |
| 13.15 - 13.30 | Doors open |
| 13.30 - 13.35 | Welcome by Periklis Tzanetis |
| 13.35 - 14.05 | Current surgical challenges in knee joint replacement by Anil Peters |
| 14.05 - 14.15 | Break |
| 14.15 - 14.45 | Biomechanical models and Total Knee Arthroplasty: Towards personalized surgical planning by Marco Marra |
| 14.45 - 15.00 | Panel discussion |
| 15.00 - 15.30 | Drinks & Networking |
for whom
Researchers
Professionals working in the biomedical or medical field
Students
Alumni University of Twente
The speakers
where & when
Tuesday 15 October 2019
13.30 - 15.30
Language: English
Location: The TechMed Centre, Technohal (Building 18)
Auditorium Room: TL1133. 
University of Twente, Drienerlolaan 5, Enschede; Route
Registration
Participation is free of charge. If you have any other questions, feel free to contact Periklis Tzanetis:
organization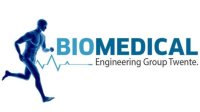 The Biomedical Engineering Group Twente is a community which refers to undergraduates/postgraduates and professionals in the field of Biomedical Engineering. Through our meetups, we enable: Knowledge sharing in the field of Biomedical Engineering and Networking between students and professionals Biomedical Engineers. Enthusiastic students and professionals are highly encouraged to join our community! This is a great opportunity to share knowledge and grow your network. And remember "Opportunities don't happen, we create them".
                                              This event is powered by: