Tuesday 13 November 2018 16:00 - 20:00
THE WORKSHOP
Clinical validation for medical medical devices (towards CE).
In this workshop the following subjects will be handled:
Changes from MDD to MDR with respect to clinical evidence.
Device classification and routes to CE.
What are the different types of clinical evidence?
Performing a clinical trial: sponsor perspective.
Applying for a clinical trial: medical research ethics committee.
Investigational medical device dossier.
Documentation for CE.
Clinical evidence and documentation after market introduction.
COURSE AIM
During this workshop you will learn more about the regulatory background, but also about practical issues. A case study will be used for hands-on practice during the workshop. Main questions are:
What are the (new) requirements for clinical evidence according to the MDR?
What types of clinical evidence exist and how do you set up a clinical trial?
What documentation is needed for CE and after market introduction?
DETAILED OVERVIEW
16:00 - 16:15

Registration and coffee




16:15 - 16:30

Introduction medical device regulation and clinical validation

Holland Innovative




16:30 - 17:00

Case example

Roessing Research and Development

17:00 - 17:30

Clinical evidence

 

Demcon




17:30 - 18:15

Food




18.15 - 18.45

Clinical trial

University of Twente

18.45 - 19.15

Working with IMDD form

Roessing Research and Development

19.15 - 19.45

Documentation for CE certificate

Demcon

19.45 - 20.00

Questions, networking and drinks



FOR WHOM
It doesn't matter in which stage you are with developing your medical device, this workshop is ideal for every entrepreneur, researcher or student. If you want to know, learn and apply clinical validation.
WHERE & WHEN 
13 november 2018
16:00-20:00
Carré 2.116
University of Twente, Drienerlolaan 5, Enschede
SPEAKER
REGISTRATION
We welcome a maximum number of 40 participants. Participation is free of charge. We will count on your participation for creating working groups and catering. If you cannot attend the event for which you have already registered, we kindly ask that you let us know. Simply e-mail techmed-events@utwente.nl.
ORGANIZATION: TECHMED WORKSHOP SERIES 
Powered by: TechMed Centre - Holland Innovative - Roessingh Research and Development - Demcon.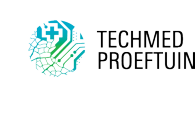 This workshop is part of the TechMed Workshop Series 'Remove the Barriers to Market Readiness'. This one-year-course of workshops covers the most important, but also most challenging, topics required for the development and production of a safe, reliable and useful medical device. The workshops are organized for (future) entrepreneurs in the medical device industry, take place every 2 months on an afternoon and focus on one specific topic every session. It is possible to attend the complete course, but also separate workshops.
The TechMed Workhsop Series is part of the TechMed Proeftuin. By sharing their knowledge and expertise in the workshops series the TechMed Proeftuin partners aim to bring medical innovations 1 TRL level further and closer to a successful market introduction. The TechMed Proeftuin receives funding from the European Regional Development Fund (ERDF) of the European Union; the Workshop Series can therefore be offered free of charge.