Lisette van Gemert wants the right care in the right place
The healthcare sector is facing tremendous challenges. Expenses are skyrocketing, and a shift from treatment to prevention is essential. Lisette van Gemert is studying how patients, as well as healthcare professionals, can benefit from technology in the healthcare sector from a 'user and stakeholder perspective'. 'In hospital and in-home care alike,' she explains. 'We gather immense quantities of data with our telephones, for example, which we can use to monitor individuals. Naturally, there are privacy aspects to this, but the University of Twente is precisely the right place to investigate these aspects. This is truly high-tech, human touch research. Backed with the idea of achieving the right care in the right place.'
Various disciplines come together in Van Gemert's chair, Persuasive Health Technology. From psychology to engineering and public administration. In her work, Van Gemert also applies a 'holistic' view of patients and healthcare professionals. 'It is precisely because we collect such a high quantity of data that we can do far more than simply monitor the patient from a medical perspective. We can also observe lifestyle and behaviours. If you can make changes to these aspects, the future is often much more promising. This is particularly relevant in cases involving multiple illnesses. If a patient is diabetic but also suffers from heart failure and dementia, then it is particularly beneficial to apply personalised healthcare'.
The urgency of the research was always present, but the coronavirus is giving it an enormous boost. A digital shift has been accelerated across the board, and in the medical healthcare sector in particular,' notes Van Gemert. Privacy and ethics play a crucial role in this. Do we really want to share healthcare data? Van Gemert is not concerned about this issue. 'The innovations are there, it's now a matter of properly integrating them into daily practice. At the UT, we have everything we need to achieve that. We develop and implement technology hand-in-hand with ethical experts. Technology never stands alone, it must be used optimally for clients and professionals'.
It is precisely when healthcare issues become complex that technology is invaluable. 'The coronavirus does demonstrate this, but also consider the outbreak of another zoonosis such as bird flu', adds Van Gemert. 'During the crisis, a decision-making process is set in motion in which there is no single correct answer. At times like these, technology is useful for engaging and remotely uniting diverse disciplines and stakeholders. You can deploy decision-making games for this purpose, so that microbiologists, poultry farmers and veterinarians, for example, are aware of one another's arguments relevant to considerations concerning the culling of animals, for example.'
eHealth has a reputation of being expensive, but not according to Van Gemert. 'eHealth is not a medication, and you cannot readily compare it with other healthcare expenses. This does, however, have our attention, which is why we measure the effects of eHealth, so that we can provide factual insights into the costs and effectiveness of eHealth in practice.'
Research and education
Van Gemert's field of study is primarily practice-based, and the students reap the benefits of this. 'You require thorough practice-based knowledge if you are to develop a technology to improve healthcare. Students gain practical experience, but we also involve students in our research projects. The boundary between research and education is, consequently, highly fluid. This applies to master's students and PhDs alike.'
'In our research and education, we seek an answer to the question as which technology is acceptable and suitable for certain target groups so that we can support and personalise specific parts of the lifestyle and treatment process,' continues Van Gemert. 'In doing so, we examine the quality requirements that users place on technological innovation and the factors that determine whether the innovation is eventually accepted. We also reflect on whether the objectives are effectively being met in practice.'
About Lisette van Gemert
Lisette van Gemert is Professor of Persuasive Health Technology at the University of Twente. She is also a senior researcher at the University Medical Center Groningen (UMCG) and adjunct professor at the University of Waterloo in Canada. Van Gemert founded the Centre for eHealth & Wellbeing Research and the Persuasive Health Technology lab at the UT. She is president of the Health Research Theme at the BMS faculty and coordinator of the Health & Wellbeing domain at the TechMed Centre. Together with Prof Verdaasdonk, she serves as scientific coordinator of the UT-wide Sustainable Health Technology Research programme, which focuses on the sustainable implementation of health and medical technology.
Press Photos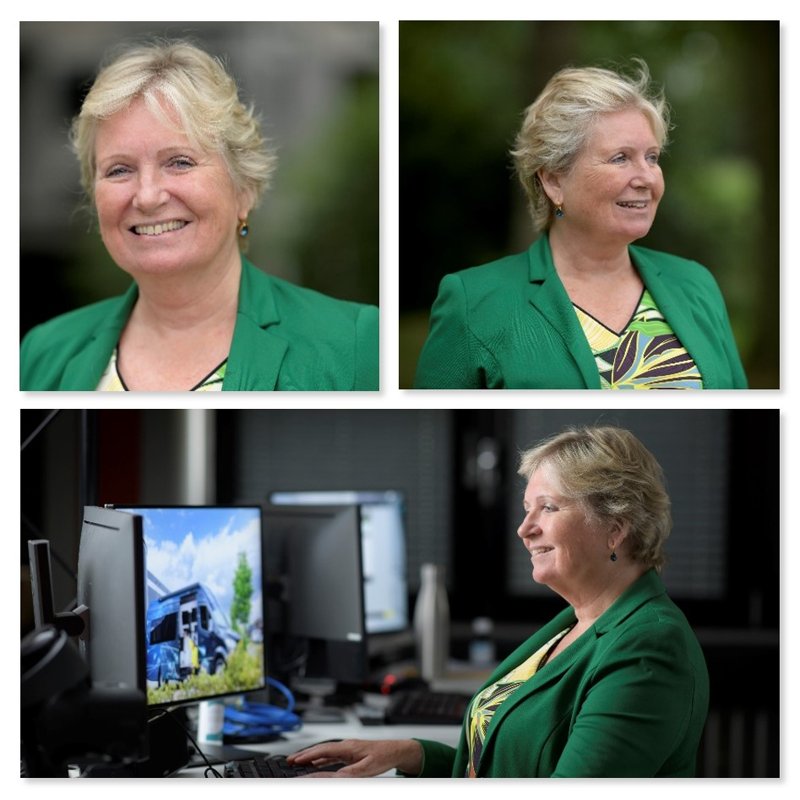 These Press Photos can be used with no copyright restrictions.