Angèle Reinders unites knowledge in sustainability and energy 
Angèle Reinders always looked for researchers of PhotoVoltaic (PV) systems to share experiences and data. So, as the opportunity came up to create a network, she jumped at the chance. The network is financially supported by COST, the European Cooperation for Science and Technology. Its main aim is to create open networks that transcend borders, which enable researchers from academia, industry and the public and private sector to work together. Together with 32 other colleagues, Reinders started a new project called PEARL PV, which she has been leading since 2017. At present the PEARL PV network consist of 180 participants from 35 countries.
The aim of the PEARL PV network is three-fold. First, to improve the energy performance and reliability of photovoltaic (PV) solar energy systems in Europe leading to lower costs of electricity produced by PV systems by a higher energy yield, a longer life time eventually beyond the guaranteed 20 years as specified by manufacturers, and a reduction in the perceived risk in investments in PV projects. Second, to establish a research network, in which participants share their expert knowledge, and third, dissemination of this knowledge aimed at various stakeholders, such as governments, investors, the banking sector, PV installation technicians and system design engineers, as well as consumer organizations.  
Reinders explains: "To achieve this, PEARL PV invests in training schools for young researchers and colleagues from business as well as in various workshops and seminars for researchers.  In addition, the network has Working Groups with many great researchers on board. And their number is still growing! The whole coordination of such a network is a challenge, however it yields lots of new insights and knowledge in the field of solar energy as well as good experiences with international collaboration."
Uniting knowledge in networks has also been an important part of her activities at the University of Twente. In  2016, she founded Arise. This knowledge network at University of Twente focuses on innovation and advanced research in sustainability and energy. It aims to bring researchers from UT together and to advice external parties on how to innovate in the field of sustainability and circularity. The networking function of Arise is emphasized by the annual symposium (main topic in 2018 was Circularity through Design) and the monthly meetings, in which colleagues can present their work for feedback. Through Arise, projects can be linked to each other and new future projects are developed with a focus on the circular economy. In that sense, Angèle is the representative of UT in the National Science Agenda's Route on the Circular Economy.
Research and teaching
Angèle Reinders has a long track record in academic teaching. Her teaching experience started in the second year of her study of Physics, when she became a student assistant. Since then, she says: "I have been teaching in different formats, ranging from giving lectures to executing projects with students in both bachelor's and master's programs of various studies such as Industrial Design Engineering, Mechanical Engineering and Sustainable Energy Technology."
In the past 10 years she has been focusing on design and engineering projects with students in collaboration with colleagues from industry. She says: "My ambition with students in master's programs is to stimulate their competencies to solve problems, to increase their abilities to conceptualize theories in models and to let them apply these models in an engineering-based research context using measurements or prototyping as means for validation."
The associate professor is inspired by collaboration with students. "Because they look differently at certain topics. Their ideas have not been influenced by paradigms in a certain research field. I believe the interaction between teaching and research can lead to interesting new approaches in research. Moreover, educational activities have led to interesting visual and functional prototypes of sustainable products, which were exhibited among others at the Dutch Design Week and on campus." 
About Angèle Reinders
 Angèle Reinders studied experimental physics at Utrecht University, where she also received her doctoral degree in chemistry: she wrote her PhD thesis on PV systems monitoring and simulation. Consequently, she has done a great deal of system research since then. At present her research has a design-driven scope and as such it is trans-disciplinary, with a focus on performance of energy technologies, environmental aspects, user interactions as well as prototyping and testing of innovative energy products. She is interested in all renewable energy technologies however solar energy is definitively her favorite!
Next to being an Associate Professor in Sustainable Energy and Design at University of Twente, she is a full Professor in Design of Sustainable Energy Systems at Eindhoven University of Technology and a visiting professor of the School of Photovoltaics & Renewable Energy Engineering of UNSW in Sydney.
In the past she conducted research among others at Fraunhofer Institute of Solar Energy in Freiburg, the World Bank in Washington, D.C., ENEA in Naples, Center of Urban Energy in Toronto and in the remote areas of Papua in Indonesia.
She is known for her books at Wiley's "The Power of Design" (2012) and "Photovoltaic Solar Energy From Fundamentals to Applications" (2017) and her involvement in the IEEE PVSC conference which she chaired in 2014 and 2017. In 2010 she co-founded the Journal of Photovoltaics for which she serves as an editor. In 2014 she received the PVSC Napkin Award in the USA for her contributions to the field of solar photovoltaics. Recently she was invited to become an Distinguished Lecturer for IEEE. Also she is involved in various tasks of the International Energy Agency PVPS program among which Task 17 on PV for Transport.
Research projects that she has been executing range from design-driven research projects such as solar powered boats, PV powered EVs and solar e-bikes and applied research on solar PV systems in Indonesia to exclusively research-oriented projects like COST Action PEARL PV and ERA-Net Smart Grid Plus Project CESEPS.
External Websites
 Press Photos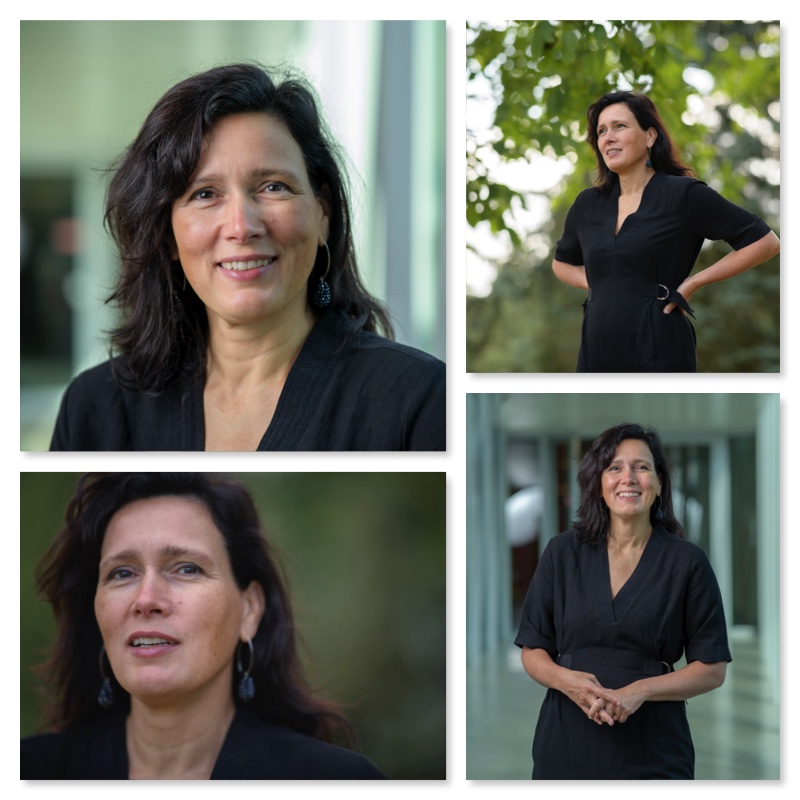 These Press Photos can be used with no copyright restrictions.