Wednesday 19 June 2019
The renovated building for the TechMed Centre, the Technohal, was completed in April this year. The relocation is now in full swing. Due to the construction activities for the Technohal, it was decided at the time not to complete the south side of the O&O square. Now the time has come to get started with the square and to complete the south side of the square to connect it to the new main entrance of the TechMed Centre.
Design
The design for the completion of the O&O square was made by Lodewijk Baljon, landscape architect of the current square, in consultation with a review group. Besides the completion of the south side of the square, also the cycle path between TechMed Centre and Nanolab will be re-laid and a solution will be found near the TechMed Centre for parking bicycles.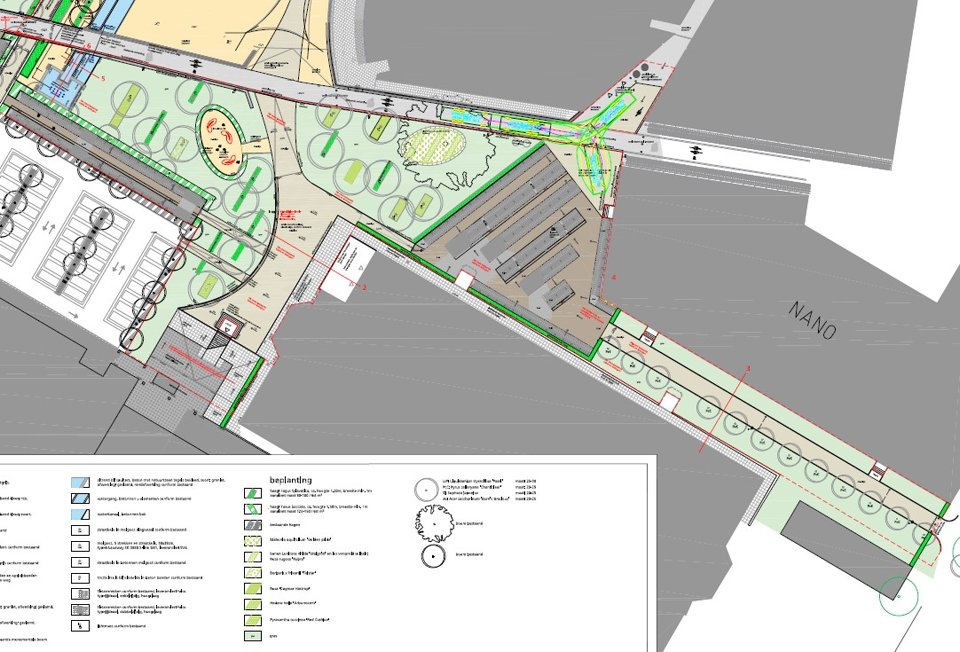 Schedule
The tender has been completed and the construction party NTP from Enschede has been selected on the basis of the best price / quality ratio.
In the week of 24 June, at the same time as the maintenance week of the Nanolab, the excavation work around the Nanolab will start. The work is carried out successively from east to west.

The south side of the O&O square will be physically ready by 2 September. The plants, grass and asphalt layers will follow. The total adjustment will be ready before the official opening of the TechMed Centre in November during the Dies Natalis.
Accessibility
Working on the O&O square entails some inconvenience for users. NTP makes every effort to minimize inconveniences. The surrounding buildings always remain accessible.
More information?
For questions, please contact the NTP environment manager: Victor Scholman.

Campus and Facility Management is also available for questions via: servicedesk-cfm@utwente.nl or T: +3153489 2400 contact persons André de Brouwer and Rob Nengerman.

Other information: https://www.utwente.nl/en/ltsh/