Monday 18 June 2018
Last Wednesday, the 13th of June, representatives from study programs and study associations have selected the new standard notebooks for the coming academic year. The chosen brand for this year's notebooks is HP.
UT students and employees (private use) can choose from two models, which are:
-  HP Zbook Studio G5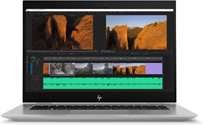 This robust business notebook weighs only 2.08 Kg and belongs to the absolute top of the mobile workstations. This model is suitable for environments that put high demands on computing power and graphic performance of a notebook.
Price 1106 euro, including 3 years warranty.
-  HP Elitebook 840 G5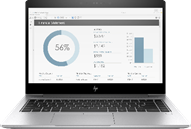 This powerful business ultrabook weighs only 1.54 Kg and is suitable for most courses.
Price 761 euros, including 3 years warranty.
More information about the notebooks and the service of the Notebook Service Center can be found at: https://www.nsc.utwente.nl/notebookproject1819