Wednesday 2 May 2018
The contract is for a period of two years with the possibility to extend this, twice with one year. With the delivery of desktops, notebooks and mobile devices Scholten Awater provides several other services, such as:
 Consultancy - Advice in the choice for the hardware, but also for the implementation of the hardware.
 Warranty and complaint handling - Scholten Awater takes care of the hardware in case of faults and problems.
 Due to this new tender, the delivery of hardware is a bit delayed at the moment.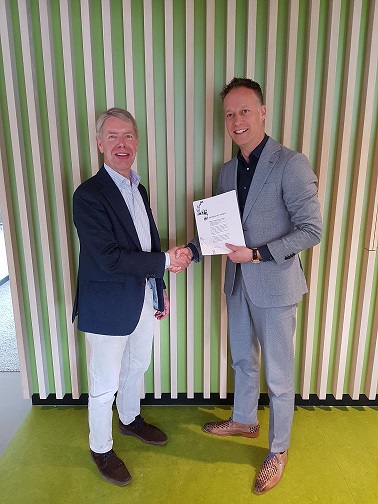 Jan-Laurens Lasonder, director LISA and Luuk Slaats, managing director of Scholten Awater, have signed the contract jointly.