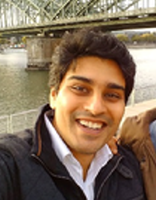 Contact
Room: HR N139
Tel.: +31(0) 53 489 5555
E-mail: n.s.deshmane@utwente.nl
Position: PhD-student
Main Research Interest / Name of Research Project
Sheet metal forming, Numerical modelling, Experimentation for sheet metal forming
Research Projects
Simulating Inhomogeneous Deformation for Improved Surface Quality
Many common types of steel grades show the yield point phenomenon such as mild steels, Dual Phase (DP) and ferritic stainless steels. There exists an industrial process referred to as temper rolling (or skin-pass rolling) to eliminate the yield point. However recently it is discovered that inhomogeneities due to pre-temper rolling deformations (stretch-bending or leveling) remain in the material after this operation and although the yield point phenomenon is eliminated surface defects like stretcher strains are still encountered in the products. The occurrence of such surface defect hamper both the appearance as well as the strength of the final product.Therefore, the goal of this research is to build a physically based thermomechanical constitutive model that can predict the inhomogeneities in deformation and microstructure because of the yield point phenomenon.
Recent jobsEssar Steel India Limited
Assistant Manager in Department of Quality Assurance and Quality Control for Hot Strip-rolling Mill line.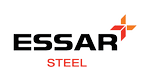 Publications