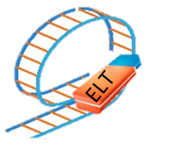 The ELT is a 1½ week roller coaster about elastomers where theory and practice are merged together. During this course you will learn the general basics about Raw materials, mixing and vulcanizing of different rubber formulations, which will be followed by a hands-on training within the well-equipped ETE laboratories. Next to the processing of three different compound compositions you will gain the knowledge to measure the most common properties of these completely different rubber formulations.
Want to become a Craftsman within the rubber field? This is where your journey begins!
For questions please contact Dries van Swaaij (p.j.vanswaaij@utwente.nl).