SMARTPHONE AR-BASED DATA REPRESENTATION IN REAL-TIME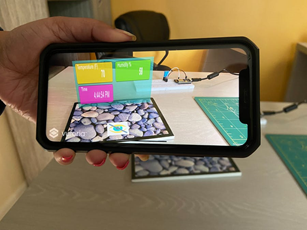 Problem Statement:
All of the inspection jobs generate large and unstructured data resulting in ineffective maintenance. In recent years, augmented reality (AR) technology has been proved to be effective in improving inspection technology and process. Representing useful information with AR will enhance the interaction and experience of the operator.
Task:
Applying computer vision algorithms to determine features  of structures, mainly bridges.
Applying image processing algorithms and augmented reality to represent data in real-time.
Work:
20% Theory, 50% Implementation, 10% Experiment, 20%Writing
Contact:
Aymane Chilah (a.chilah@utwente.nl)