Open IoT data-based visualization tool for transport and logistics movements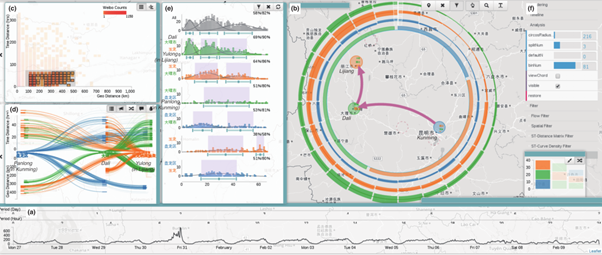 Problem Statement: 
The transportation sector is very important for each economy and society. Transport can support economic growth and job creation, however it needs to be sustainable in order to face challenges. The biggest challenges that emerge are globalization, climate change, and energy. The development of an open IoT data-based visualization tool for smart multimodal transport system will contribute largely to solve challenges in real-time traffic management. Good traffic management will enable better transparency and efficiency inside transport and logistics operations.
Tasks: 
The goal is to develop web-based data visualization tool by using IoT data from open data sources to track transport and logistics movement in a transparent manner.
Required skills: C#, Python, Machine Learning
Work:
20% Theory, 70% programming, 10 %Writing
Contact:
Adriana Mijuskovic (a.mijushkovikj@utwente.nl)