Real-life activity detection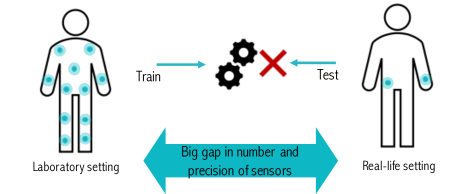 Motivation
With increase in population of elderly people, the advancement in monitoring techniques is also necessary. For that, the use of channel state information (CSI) for monitoring the daily-life appears to be a potential solution. To enable implementation of these systems, it is important that they work efficiently in real-time.
Problem statement
Channel state information (CSI) data of various human activities was obtained with the help of Intel Ultimate Wi-Fi Link 5300 NIC and access points (TP-LINK AC1750) over an 802.11n 5GHz network. With the help of this data CNN based models were trained and tested. Building on that, through this assignment, we would like to deploy and test the available model (or advanced model) to the existing CSI nodes for real-life monitoring of human activities.
Task:
Here you will be first understanding the hardware followed by deploying the model and testing it in a testbed. Additionally, advancement in terms of performance is also expected.
Work:
20% Theory, 40% Implementation, 20% Experiment, 20%Writing.
CONTACT:  
Nikita Sharma (n.sharma@utwente.nl)