UT Portfolio tool
The Portfolio tool is located at portfolio.utwente.nl. It can be used to track student progress above the individual course level (e.g. professional skills development, internship milestones, etc.). Please see the Overview page for a general overview and description of the different roles.
General information: Examiner
In the Portfolio application, an Examiner is someone (ususally a lecturer or internship supervisor) who grades the student's products.
The Coordinator creates an assignment, the Student hands in a product, and the Examiner receives uses the application to grade the student's work.
EXAMINER HOME PAGE
The Examiner home page contains the following sections (click the image for a larger version):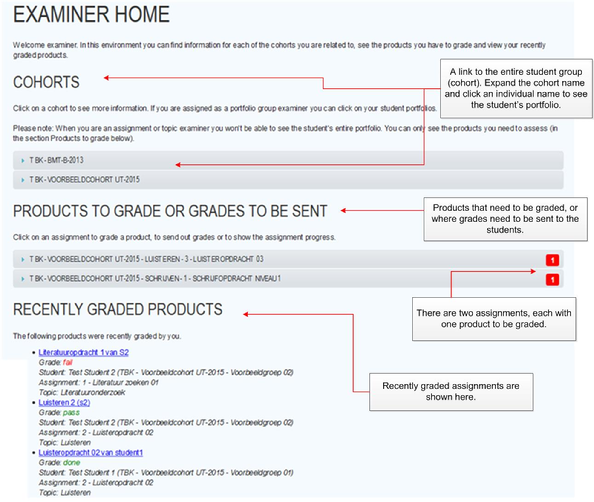 GRADING PAGE
When you click a product that has been returned by a student, the page is built up as follows: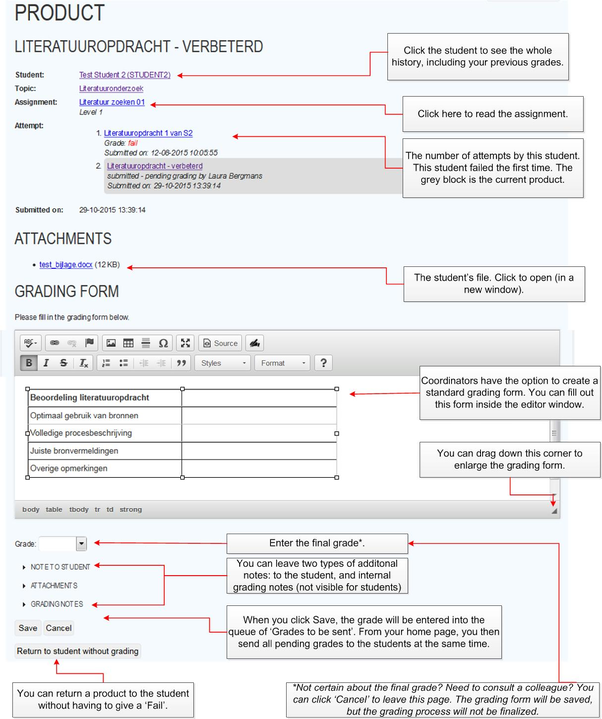 CONTACT
If you have any questions or need support, please email portfolio@utwente.nl.
HOME
Back to the Overview page of the Portfolio Help.
ICT in education
The Portfolio is one of the many tools offered for Technology Enhanced Learning and Teaching (TELT). On the TELT website, you can find more information about the Portfolio and other ICT in education tools.