UT Portfolio tool
The Portfolio tool is located at portfolio.utwente.nl. It was developed at the UT for tracking professional skills-based assignments. Please see the overview page for a general overview and description of the different roles.
General information: Student
In the Portfolio application, you will receive assignments from a Coordinator. The Examiner is the lecturer or internship supervisor who will follow your progress and grade your products.
STUDENT HOME PAGE
The Student home page contains the following sections (click for a larger image):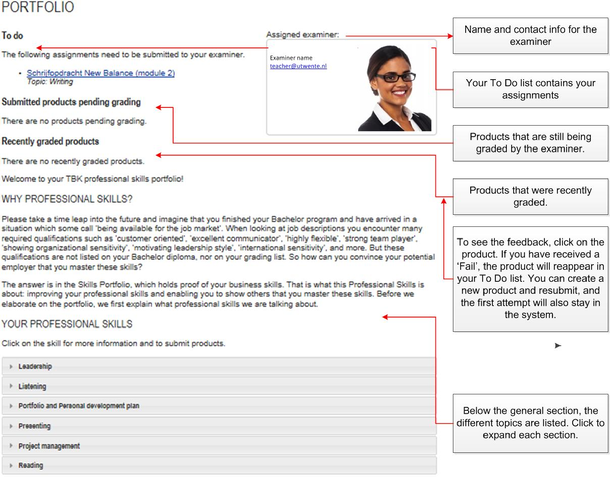 Creating and submitting products
STEP 1: CREATE A PRODUCT
When you click on an assignment in your To Do list, you will see the following screen: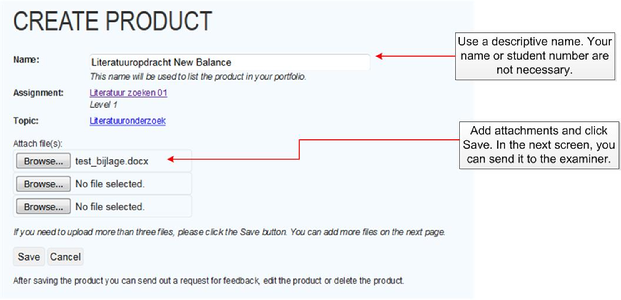 STEP 2: PREVIEW THE ASSIGNMENT
Once you save an assignment, you can preview all details and either submit to the examiner or send to someone else for feedback: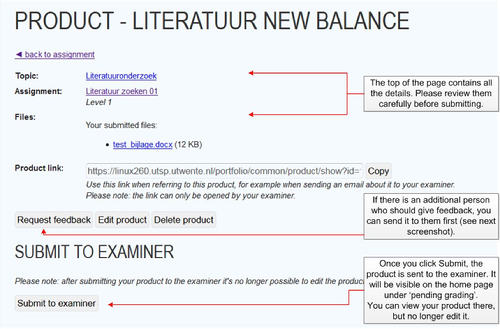 STEP 3 (OPTIONAL): SEND TO AN ADDITIONAL EVALUATOR
If someone else needs to give feedback, you can send it to them before your product goes to the examiner: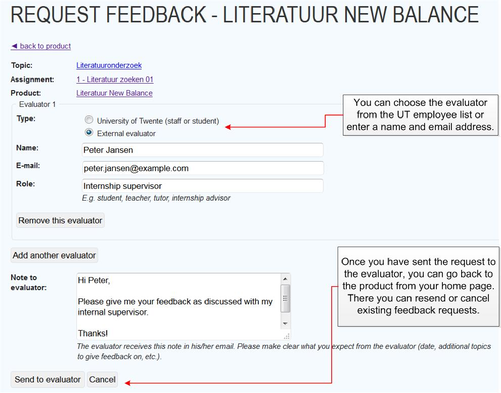 STEP 4: SUBMIT TO THE EXAMINER
The final step for each assignment is to submit it to the examiner: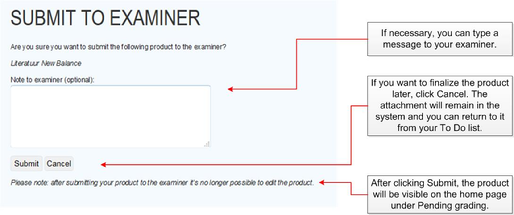 CONTACT
If you have any questions or need support, please email portfolio@utwente.nl.
HOME
Back to the Overview page of the Portfolio Help.
ICT in education
The Portfolio is one of the many tools offered for Technology Enhanced Learning and Teaching (TELT). On the TELT website, you can find more information about the Portfolio and other ICT in education tools.