Wednesday 29 June 2022 16:00 - 18:00
Tasteful conversations to empower good practices in science 
A Diner pensant with sufficient food for thought. That is the outline of this event, hosted by Mariette van den Hoven. 
The aim is to creatively stimulate discussion amongst researchers and those involved with research practices, asking ourselves what good science will/should look like. Which smaller and bigger issues can arise in practices and do people recognize the issues that are presented in their institution? In a friendly atmosphere, a three-course menu is waiting for participants.
Registration is open for all UT employees and students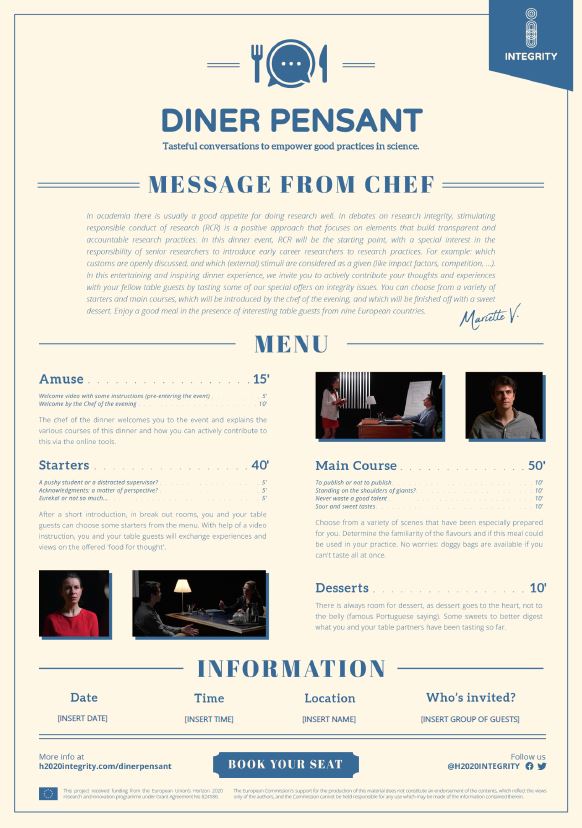 About Mariette van den Hoven
Prof Mariette van den Hoven is a Professor of Medical Ethics at Amsterdam UMC and coordinator of two EU projects on scientific integrity. She has developed material and researches stimulating responsible science. The Diner Pensant is one of the activities developed in the INTEGRITY project.