LISA-ICT and CFM both use Planon to process requests and breakdowns. You can track your own requests by logging into the Planon website on this URL: https://utsm.utwente.nl. Log in with your UT account (email address).
Multi-factor authentication is enabled for Planon. Go to Multi-Factor Authentication on the Service Portal for more information.
Viewing requests
The 'My requests' screen displays the service requests you reported. It provides you with a direct overview of your requests and their status:

More information about a request
Click on the alert, then on 'More details' or 'Suborders' for additional information:

'More details' opens the screen with the request details: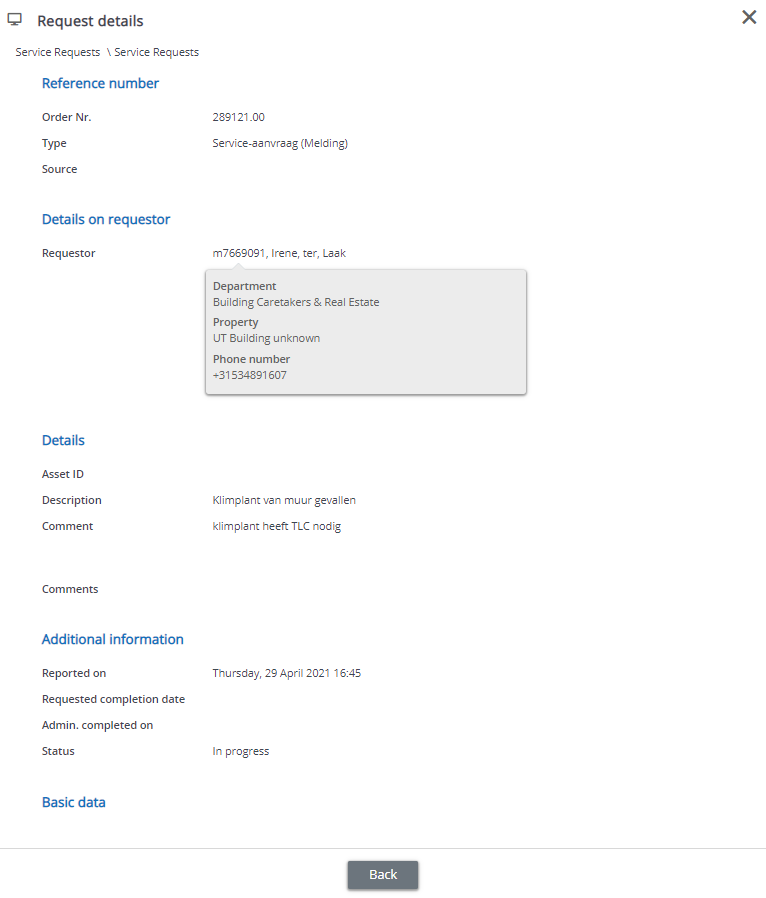 'Suborders' shows the list of work orders (each assigned to a different service provider) associated with the relevant request: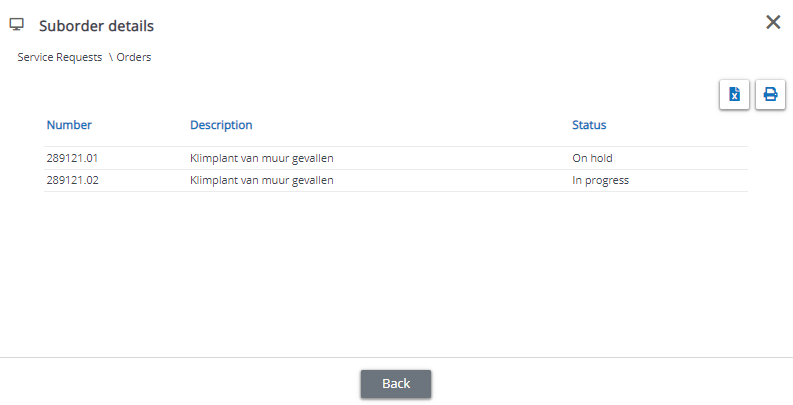 Clarifying request statuses
In the example above the status of the request is 'In Progress', as is the status of one of the suborders. The most recent suborder is at the bottom of the list, recognisable by the highest decimal in the 'Number' field. While this latest suborder is being worked on, other suborders may show as 'On hold', 'Cancelled' or 'Administratively Completed'.
When the work has been completed, the status of all suborder(s) changes to 'Administratively Completed'. Only once the resolution has been verified will the top level service request itself be closed and its status changed to 'Completed':