Friday 2 July 2021 13:00 - 16:00
It is once again time for University College Twente to present the ATLAS EXPO! On this day, students and teachers from University College Twente present their projects from last year or host fun workshops. It is a unique chance to Explore, Experience, and get Inspired by the UCT community. Even during these uncertain times the EXPO will be held, online, but that doesn't make it any less exciting. We have some great projects coming up in this year's EXPO, under the theme "Embracing Changes".
Date: 2 July 2021 
Time: Various activities between 13:00–16:00 (you can join either a part or the whole program) 
Location: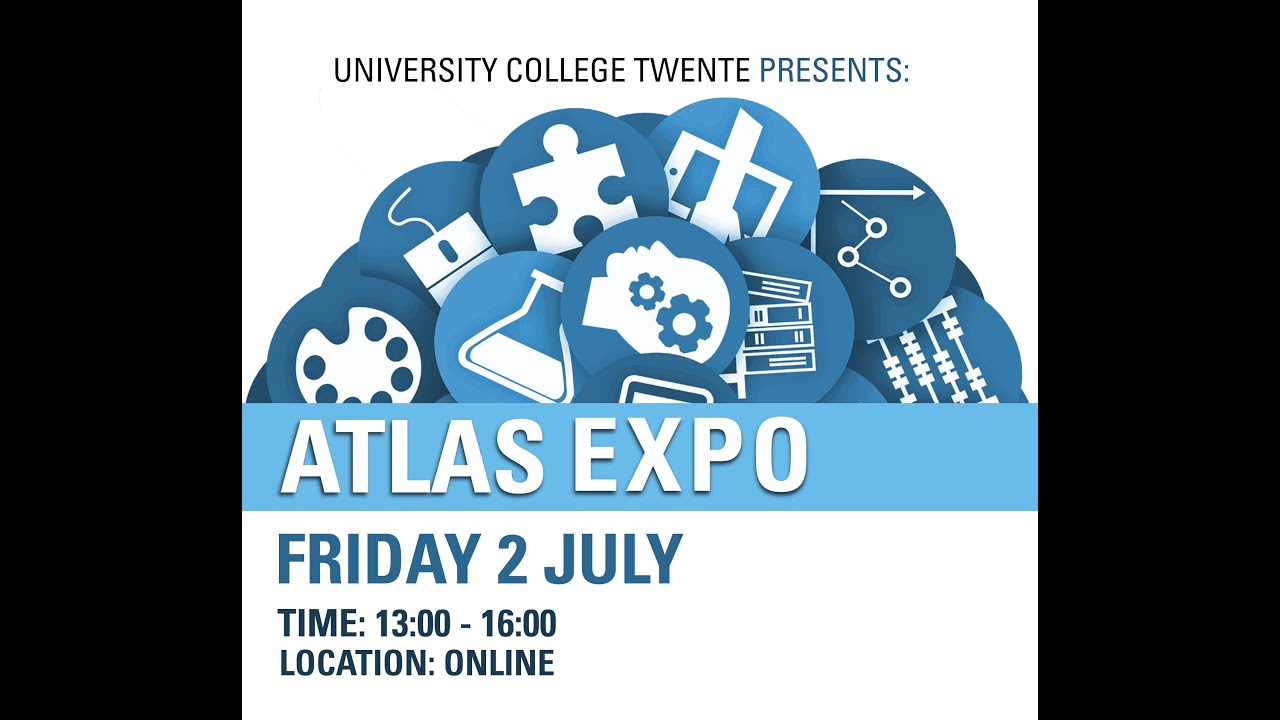 Programme Highlights
This year's opening will be presented by Mieke, the dean of University College Twente, who will welcome you. Then, Isaac, Luuk and Pookhao will explain the programme and what to expect.




Time: 13:00 – 13:15 




Join us in an exciting showcase of students' work from the past year, including personal projects, group work, bachelor theses, and many more. In these sessions they can answer your questions about the projects. See a quick introduction to the project under every tab and decide which one you want to join!




Time: 13:15 – 13:50

Personal pursuits

Capstone projects

Course and Semester projects

Study Association

Experience [14:00 – 14:50]

In this section you can join a variety of workshops given by students and teachers from UCT. These workshops can be about projects, personal development students have gone through or something they are passionate about.

Time: 14:00 – 14:50

Be inspired [15:00 - 16:00]

Get inspired by speeches from former students and a mystery speaker. After that, Mika, the former Commisioner of Educational Affairs of our study association Atlantis, will host an award ceremony. To fill up the empty spaces between these events music will be provided, made by UCT students!

Time: 15:00 - 16:00



For more information and updates on the programme, keep checking this event website! 
Contact us
If you require any further information on the event, please feel free to contact us.
We look forward to (virtually) seeing you at the 2nd of July 2021!