Thursday 7 March 2019
The 14 Dutch universities, united in the VSNU, have all expressed their support for the climate letter, that has now been signed by more than 1,200 staff members. The UT supports the idea that science has a key role in tackling climate change. The commitment is not only limited to generating scientific knowledge for sustainability purposes, but also reaches out to the daily affairs of the university.
The University of Twente undertakes a variety of sustainable initiatives in a broad domain. Sustainability is a prominent theme in the development of a new strategy for the university. In addition, extra capacity has been made available to support initiatives within the entire university with expertise in the field of environmental and sustainability issues. The University's Service departments and Faculties also work closely together to realize energy savings in the facilities on campus.
In the scientific field, the UT is active to contribute to the UN's sustainability objectives within the theme 'Engineering for a resilient world.'
In the coming period, we will be introducing some succesful efforts of the University of Twente to reduce its footprint. Today is the first one, on energy saving measurement in the NanoLab.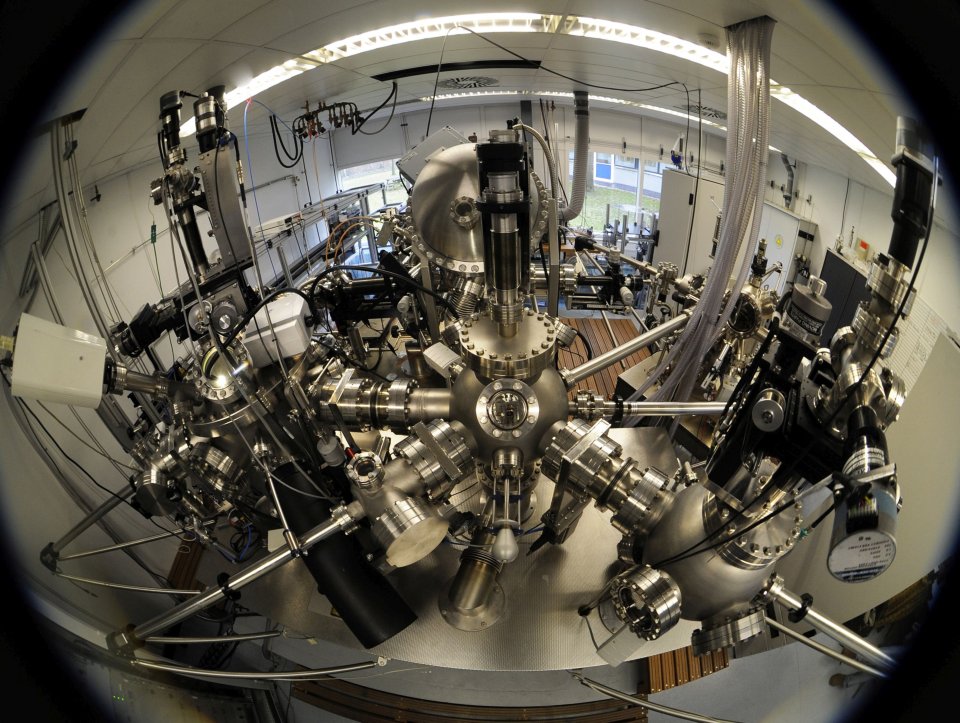 "SUSTAINABILITY provides OPPORTUNITIES TO IMPROVE RESEARCH CONDITIONS IN THE NANOLAB"
The University of Twente's NanoLab is entitled to call itself one of the most advanced laboratories in the Netherlands. The very highest demands are made of this research environment in order to create the optimum conditions for scientific research. But is that mission not at odds with attempts to reduce its energy use? "On the contrary – enhancing our sustainability presents opportunities to improve research conditions at the NanoLab even further," claims Eddy Ruiter, its Facilities Supervisor.
ENERGY-INTENSIVE
In nano-scale research, a 'clean' environment is essential: the lab has to maintain the right temperature and humidity, the right air composition, and be vibration-proof, to name just a few factors. Creating the ideal laboratory climate requires large, heavy equipment. "That makes the NanoLab a rather energy-intensive building," says Ruiter. "The kind of quantities we're dealing with mean that every change we make immediately has a great impact. So everyone understands the urgent need to do something."
As technical building manager, Ruiter has a coordinating role with regard to the use of equipment and installations and is therefore a lynchpin between Campus & Facility Management and the researchers who use the lab.
MORE SUSTAINABLE AND MORE STABLE
In 2014, he began drawing up an inventory of the options for making these facilities more sustainable, working closely with Henk Hobbelink, the UT's measurement and energy coordinator. "It gave rise to a great team of building managers, technicians and researchers. We didn't stop at the sustainability issue; we looked at how we could take measures that would improve research quality as well. We ended up completely redesigning the air system. In creating the ideal laboratory climate, air conditioning is one of the greatest challenges – including in terms of energy saving."
The consequence was a large-scale operation. "But I'm willing to claim that by approaching the problem together in this way we succeeded in designing a more stable installation," says Ruiter proudly. "And we designed new operating regimes that not only effectively save energy, but are also easier to manage and suffer fewer disturbances."
FLYWHEEL EFFECT
The first steps have been taken, and have been enthusiastically received by all parties. Ruiter: "Mutual trust was created; we worked very closely with the researchers. And there is space for trial and error, too: everyone is prepared to look at whether everything works in practice, and to work together to find the best solutions."
The first steps to be taken in making the NanoLab more sustainable have had a stimulating effect on other new developments contributing towards a more sustainable living environment. "Our lab users now have a keen awareness of their environmental responsibilities, for instance with regard to the materials they use. Sustainability always used to be a third or fourth priority; now it takes a much more prominent role in decisions on what happens."