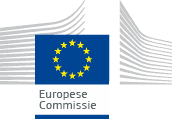 In maart van dit jaar hebben we (o.a. prof.dr. Adrie Visscher/ELAN) als consortium van universiteiten en ministeries van Onderwijs in 4 EU-landen het voorstel "Promoting Formative Assessment: From Theory to Policy and Practice" ingediend bij de Europese Commissie (€ 5 ton)".

Van de 81 voorstellen die zijn ingediend zijn ontvangen er 17 subsidie, waaronder ons consortium.  
Gedurende de komende 3 jaar zullen we samen instrumenten gaan ontwikkelen om formatieve evaluatie door leerkrachten in de klas valide te meten. Daarna wordt een training voor leerkrachten ontwikkeld  gericht op de bevordering van formatieve evaluatie in de klas. De training wordt vervolgens in 4 landen gegeven en de impact ervan op het handelen van leerkrachten in de klas en op leerprestaties wordt onderzocht. Op basis van de bevindingen gaan we met de participerende ministeries beleidsmaatregelen ontwikkelen om formatieve evaluatie in de 4 landen te bevorderen.