Projects
Adherence to Personal Health Records
Projects to collect, analyze and visualize logdata from real-time usage of Personal Health records (PHRs) and its users to identify usage patterns and to determine user profiles. The profiles will be used to personalize feedback to needs and usage contexts of patients and professionals and to improve (the persuasiveness of) such applications. Furthermore, input will be used to identify how PHRs can be of added value for both patients and professionals in the current healthcare processes.
Products
Contact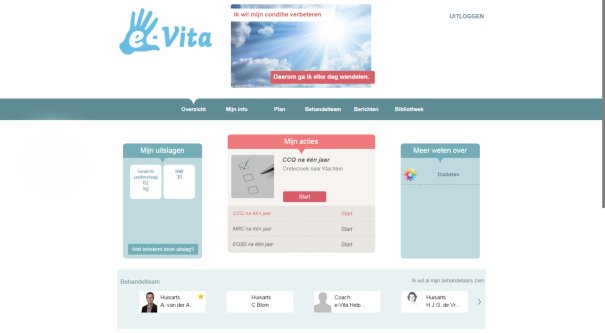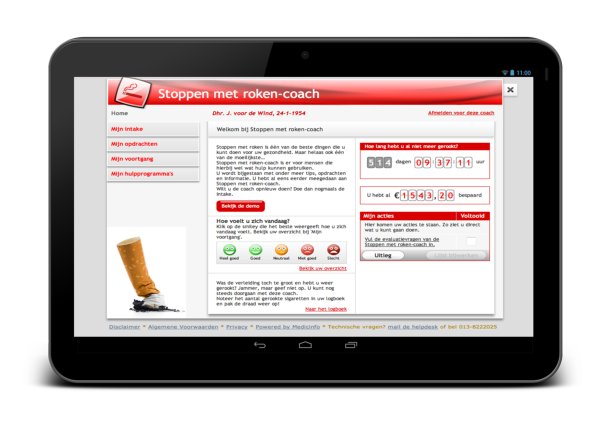 Big data to personalize healthcare
Big data will be analyzed to understand how data can be used for machine generated feedback systems. To better understand how big data impacts society, safety, healthcare and business, and what the critical factors are for using big data to personalize healthcare we investigate A) how to use data from large and complex datasets in an effective, efficient, secure and safe way, B) how the use of big data to personalize healthcare impacts attitudes and behaviors, and C) how to analyze and interpret in a sensible way in order to design real-time, accurate, persuasive and personalized feedback systems?
Contact
Quantified Self @ Work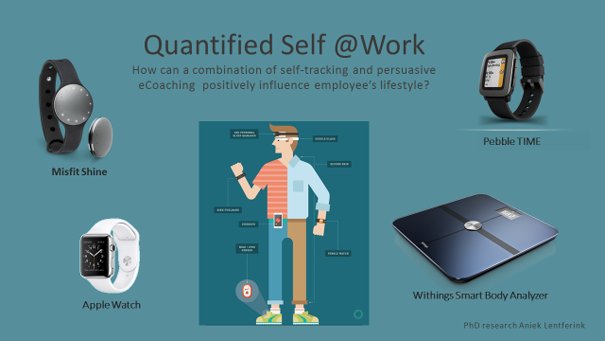 Contact
Virtual Coaching & Affective Computing
Contact