Education 
 EHEALTH MOOC - COMBINING PSYCHOLOGY, HEALTHCARE AND TECHNOLOGY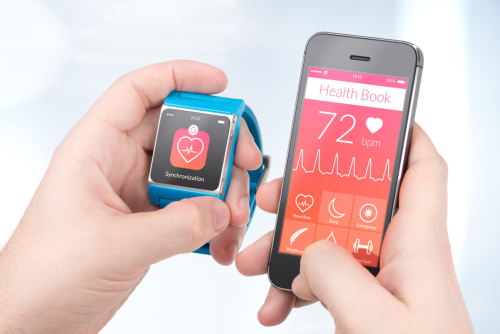 Information
Our free online course will focus on improving healthcare in an innovative way by combining psychology and the design of technology. This implies the use of a holistic perspective focused on the user, technology and context. In order to teach the learners about the theory behind, aim and application of eHealth, we will explain what eHealth is and what its main benefits and barriers are, based on holistic evaluation results from practice. Furthermore, the User Centred Design approach will be introduced, partly by using a theoretical framework - the CeHRes Roadmap. Attention will be paid to methods for increasing involvement and adherence; we will explain how to involve users by applying the Persuasive Systems Design Model. The course ends with a look at the future and its emerging technology. What are new, innovative possibilities for developing eHealth and improving healthcare?
Knowledge, insight and application will be achieved by providing small lectures and articles on theory, displaying cases from practice, and using exercises where learners can apply their newly acquired theoretical knowledge. The cases from practice and the exercises will be focused on three domains in which eHealth is important: selfcare and prevention, supportive care and societal health.
During the course, the learner will take on three perspectives of persons involved with eHealth by means of cases and exercises. The first is the perspective of a patient that uses an application focused on depression or diabetes, the second type of user is the healthcare professional, and the third perspective is that of an eHealth developer. The user, context and technology will all play an important role in the cases and exercises.
Link
Contact
Dr. Saskia Kelders (Lead educator)
Prof. Dr. J. (Lisette) van Gemert-Pijnen (Educator) 
Dr. Floor Sieverink (Educator)
Hanneke Kip, MSc (Educator and coordinator)
COURSE EHEALTH DEVELOPMENT: A HOLISTIC APPROACH
Information
This course is part of the Health Sciences specialization 'Personalised monitoring and coaching'. The course 'eHealth development; a holistic approach' covers the basic principles and theories concerning eHealth. Students will become familiar with methods and techniques for user-oriented applications of eHealth technologies and with measuring their effects. The development, implementation and evaluation of persuasive eHealth technologies will be discussed extensively.
Contact
Dr. Nadine Köhle
Prof. Dr. J. (Lisette) van Gemert-Pijnen
COURSE MONITORING AND PERSUASIVE COACHING
Information
This course is part of the Health Sciences specialization 'Personalised monitoring and coaching'. 'Monitoring and persuasive coaching' teaches students to use information students have obtained in other subjects for coaching and offering individuals targeted counselling. Students will start working on three practice-based projects. This involves following a number of specific design steps, from creating a scenario for a specific purpose (for example, stress management) to the technical realization and first evaluation. Students will use data and interviews to identify coaching possibilities for physical exercise, think about how students can create a persuasive technology for aggressive forensic psychiatric patients, and use a dataset to evaluate the use of a current eHealth platform for chronic illnesses.
Contact
Hanneke Kip, MSc
Prof. Dr. J. (Lisette) van Gemert-Pijnen 
course Design of persuasive health technology 
Information
In this course students will learn how to design engaging technology for real health problems in a multidisciplinary team. The project assignments are linked to the research projects from our Centre for eHealth & Wellbeing. Students will work on their project in a multidisciplinary team. In this teamassignment students will design an user-centered persuasive engaging interactive health technology by creating and evaluating a video prototype. This prototype is substantiated by relevant literature of behavior change theories and principles of persuasive system design in a written (group) paper. During this course students will gain insights into possibilities of newest technologies for health, such as  personal mobile sensors, virtual coaching applications, serious games  and cloud enabled processing/computing, Students will learn how to personalize their intervention for specific target groups and what methods can be used to evaluate the efficacy and effectiveness of their intervention. What works for whom, when and why? Furthermore, students will learn how their intervention could be implemented by applying the principles of diffusion of innovation. This will result into a written (individual) paper. Finally, students will learn to reflect critically on their own behavior. What are students' strong skills and what are their pitfalls while working in an interdisciplinary team.
Contact 
Module Health Psychology & Applied Technology
Information
This module offers an introduction in theory and practice of health psychology with emphasis on the innovative use of applied technology in various health care settings. This module consist of two components (Health Psychology and Persuasive Health Technology) and a project. The Persuasive Health technology lab is involved in the component Persuasive Health Technology and the project. 
Persuasive Health Technology
Students will learn about the principles of persuasive technology and the systematic design of ehealth interventions.Through lectures and tutorials students will learn what eHealth is and how it can be of added value in healthcare and how persuasive technology can support behavioral changes. Students' knowledge will be evaluated by a written exam. During workshops students will learn how to design persuasive health technology interventions by using the CeHRes roadmap and persuasive system design models. Students will work in a group and will learn methodologies for User-Centred Design (UCD) such as the personas method, lo-fi prototyping and usability testing for both users and experts. In the UCD approach the focus is on how to tailor eHealth interventions to the needs of both end-users and stakeholders. Students' skills will be evaluated with a poster presentation.
Project: Ehealth applied to chronic illness
In the project of this module students will choose one chronic disease and summarize health psychology knowledge about this disease. Think about prevalence of the disease, risk groups for this disease, how the disease is treated, which main problems patients face in the course of the disease, which consequences for quality of life are known and which behavior  change challenges might benefit from support by an ehealth intervention. To deepen students' understanding, they will further familiarize with the context in which their ehealth intervention should be finally implemented by talking to relevant key-stakeholders. Consequently, students come up with a definition of the goal and behavioral change methods for their mini-intervention and find the ideal match between intervention goal and form of technology by working with personas, use case scenarios and user requirements. In the systematic design in the lo-fi prototype students will take into account the integration of behavioral change techniques with persuasive elements. The project ends with the formative evaluation of the design and a pitch for stakeholders to explain the added value of the mini-intervention. A reflection on students' functioning in this process will be included in the project component. 
Contact
Dr. Annemarie Braakman-Jansen (component Persuasive Health Technology) 
Dr. Nadine Köhle (Project)
Hanneke Kip, MSc (Project)
Internships, Bacholer and Master theses
Information
The Persuasive Health Technology lab offers various opportunities for internships or bachelor-and master theses assignments. 
Link to overview bachelor and master thesis assignments for psychology students
You can also check the project page and contract the researchers involved for opportunities.