THE FIELD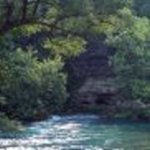 Sound water management is considered a prerequisite for sustainable development. Water quality, water supply, floods and water scarcity have profound impacts. Improved governance of water resources and water services is, therefore, of crucial importance for society, its people and eco-systems.
The water governance theme seeks to explore, understand and improve the efforts of societies in governing their water resources and water services. The water governance investigates how sustainable water management can be supported and improved by various dimensions and characteristics of governance in public and private spheres.  The intense diversity and at the same time interrelatedness of sectors, scales and timeframes that characterize societies are extremely visible in relation to water system, water use and water treatment.  The question of how to cope with these kind of complexities and dynamics by adaptive governance strategies enabling boundary spanning and collaboration is the core of the scientific focus of the program.
This manifests in research projects on behavioral, organizational and institutional drivers for transitional change of water systems, water use and water treatment. Multi-theoretical frameworks are adopted for this research, including theories  on the policy process, network analysis, multi-level arrangements and interactions, innovation and diffusion, public participation, policy instruments and other incentive and resource structures.
To facilitate valorization we among others participate in the national Advisory Committee on Water and the Visitation Committee on the Water Chain. We collaborate with governments, industry and the broader society. This reaches from water boards to the Dutch Delta Program and the so-called Topsector Water, one of the national innovation programs in which Dutch government, knowledge institutes and the private sector cooperate.
Key academic projects in progress
PARTNERS