Sonya Gerfert in Mexico February – July 2010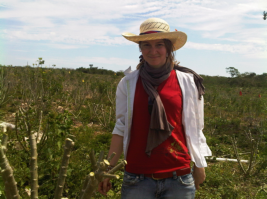 Sonya went to Yucatan in Mexico to work with a company called Kuosol. Kuosol is planting Jatropha curcas, which is a plant maintaining oil in its fruits which can be used as biofuel. Her task was to create a method to collect data on the carbon capture of Jatropha (in order to establish an overview of the CO2 content of this plant of different age groups for the case of Kuosol.) This can help to identify on what territory CO2 savings can be optimized when producing bio-fuels from Jatropha.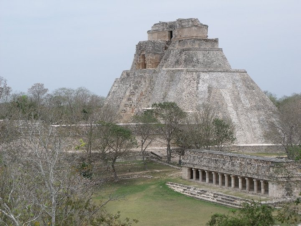 The decision to go to Mexico was not that hard. The culture of the Mayas and the Azteken has fascinated her since she was a child. In her spare time she was able to visit some of the many pyramids of the Mayas. The people are polite and very friendly. The country is beautiful and has to offer all kinds of nature, from desert, to mountains with snow, to caribic flair and rain forest. She had a great time in Mexico!