Experience field study John Boon
For my internship of the minor Sustainable Development in Developing Countries I went to Indian Himalayas. The Pan Himalayan Grassroots Development Foundation is an organization which is working across the issues of water & sanitation, renewable energy, community forestry, sustainable agriculture and enterprise development.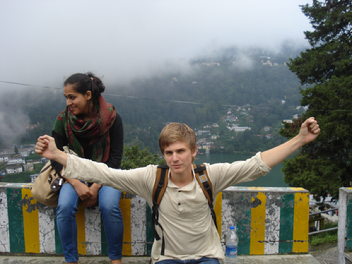 I learned a lot about these topics at the first course Fundamentals of Sustainable Development. It's great to see how all these topics come back in this organization and how they deal with them to help the local people.
I did research in the topic of renewable energy. The people used to cook on wood and have to walk for 4 hours per day to collect their firewood. The organization installed over 2600 household biogas installations. The people use the manure of their animals to produce gas. This gas can be used to cook on. It's a lot better for their health and they save a lot of time on a day.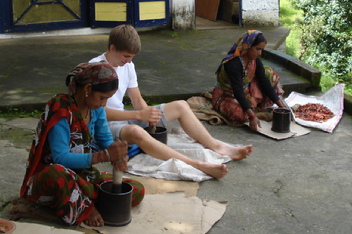 It was great to work in the hills of the Himalayan. I met a lot of really nice people who showed me a lot of this beautiful area and I experienced how it is to live in a developing country. The people were really nice and they were so grateful when I could help them.
During my internship I saw and experienced a lot of things you would never experience when you just travel as a tourist in a country. I would recommend everybody to do the fieldwork because it was a great experience and I would never forget it.