Experiences field study Marjolein Thijssen
A great experience: working with street children orphans and HIV/AIDS in Uganda.
For the minor sustainable development in developing countries I went to a local NGO in Uganda. The NGO is working with orphans, vulnerable children and street children and my task were really diverse. From building a new website and an online children's database with all the information from the children which the organisation supported to teaching in a local primary school and helping during the street outreaches in the slums of Kampala. During the preparation I found out that a lot of children have become orphans due to the big issue of HIV/AIDS in the country. So I decided to do my research on the topic of HIV/AIDS. I organised a big screening, I went on different screenings in the district and helped with the real testing of people. Next to this I went to a local clinic and to the national hospital and interviewed several women with HIV. This all made a really big impact on me and really changed the way I see life. These women and children in Uganda always had the power to be positive and fight for the things they wanted in life and this taught me to also be more positive.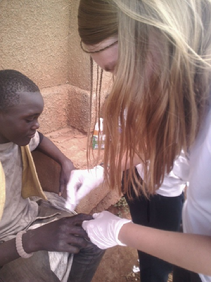 Next to working for the organisation and doing my research in the weekend there was also still a little bit of free-time. Next to going on a safari and go to some other tourist attractions I spend most of my free-time with local people who really quickly became my friends. I even went to a local wedding of one of my friends. I really liked the experience of working and spending free time with the local people and I will never regret the choice of going to a local NGO instead of a European or American one. It was a great experience and if I have the change to do something like this again I would do it again for sure!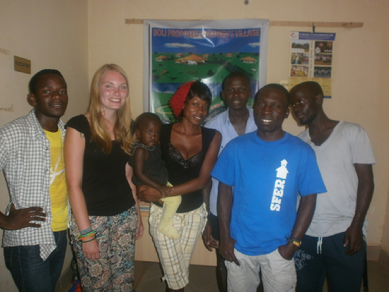 Some of my colleagues with who I worked with during my goodbye party