David Stephenson in South Africa May-July 2009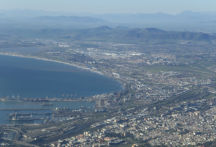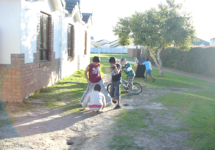 As part of the University of Twente's minor program "As the World Turns" I decided to carry out my 3-month field study in South Africa. Even though this destination was a very quick-fix decision, the time abroad made up for every last-minute pressure. Since, as a Christian myself, I was interested in how faith-based development projects are run, compared to non-faith-based programs, I had sent my application to "Emoyeni". Emoyeni (www.emoyeni.org) is a small, non-profit and faith-based Christian NGO, dedicated to tackling the HIV/AIDS orphan crisis in South Africa – and accepted the application, in the end.
The issue of HIV/AIDS orphans is very big in South Africa and an increasingly crucial development concern for the country. Emoyeni has concentrated its development efforts to Badplaas, a small town not far from Swaziland, since rural areas like these lack the necessary infrastructures for orphans that often exist in larger cities.