Bart Smit in South Africa July - September 2011
For my field study of the minor "Sustainable Development in Developing Countries" I volunteered with Children of Fire. They help rehabilitate the most severely burnt young children from across Africa. Of course I was worried how I would react to see injured and scarred children, but within a day all my prejudices were gone.
The charity has a sister charity called "Johannesburg School for Blind, Low Vision and Multiple Disability Children". Therefore, the charity is able to offer a broad range of internships. For example, children of fire can accommodate future doctors, therapists, lawyers, journalists, teachers, or anyone who wants to find out 'what they're made of'.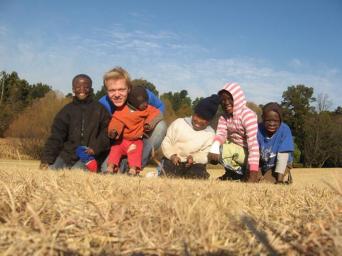 During my field study I prepared meals, coached children, provided interactive creative technology lessons, accompanied children during hospital visits, provided after-school (educational) activities, assisted when slum fires occurred, and helped with an educational program for children that live in slum areas. My main focus was so construct technical toys together with young burns survivors, and evaluate these educational activities.
If you are looking for a relaxing, sit-on-the-beach kind of internship, you might want to consider to look for something else. But if you are looking for a life changing experience in which you will gather skills, experiences, insights and knowledge that will stay with you for the rest of your life, you should join the Children of Fire. I have seen the real Africa that tourists will never experience. No one, including my friends or family, will be able to comprehend the things I've done and seen without having done them themselves. I would not want to have missed this experience.