Simone Baalhuis in Cameroon February - May 2010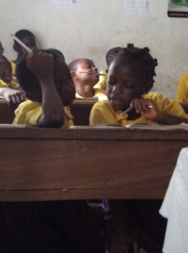 I did an internship compulsory for the minor "Sustainable Development in a North-South Perspective" with a NGO called "United Action for Children" (UAC). This organization tries to help children get to live in a caring society by providing them with good education (Jamadianle nursery and primary school) and by doing projects in the surrounding villages of the school for raising awareness of education among parents. During my internship I was doing an evaluative research about the program School on Wheels. With this program the organization was providing an opportunity for the children to do homework and have extra education in their home villages.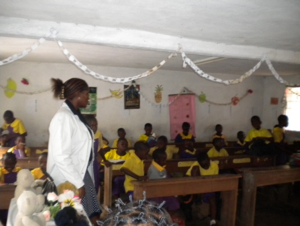 Although it takes some preparation, I am really glad that I went abroad to do this kind of internship. Like everyone is saying, it really is a big experience and probably you have the time of your life!